**Digipack CD edition. Deluxe Cardboard & printed innersleeve** The last year of so has proved to be an incredible period for Phill Niblock. We've witnessed the emergence of long awaited reissues of his two first seminal albums, Niblock For Celli / Celli Plays Niblock, and Nothin To Look At Just A Record, as well as the fantastic disc, Music For Cello, and Niblock / Lamb, the split of works by the composer and Catherine Lamb, masterfully executed by Ensemble neoN. Now we're overjoyed to offer yet another incredible body of Niblock works - Music for Organ, delving into his remarkable and singular explorations of the instrument, recorded by Hampus Lindwall between 2007 and 2019, and now issued for the first time by Matière Mémoire Editions, in a limited edition of 300 LPs. This one dies nothing short of blow the mind.

Phill Niblock is one of the great figures of the American avant-garde. Few have had the far reaching effect, not to mention for such an enduring period as he has. Be it as a composer, filmmaker, photographer, or tireless supporter, for more than half a century, he has been there, quickly yielding purpose, guidance, and influence among the countless artists and fans he has touched. Always meticulous, as well as deeply committed to possibilities of live sound, Niblock has always been reserved in his release of albums, making each one a diamond in our midst. This is no less true of Music for Organ, a remarkable foray into immersive blankest of intricately woven acoustic sound, drawing on decades of listening, composing, and exploration in the field of experimental sound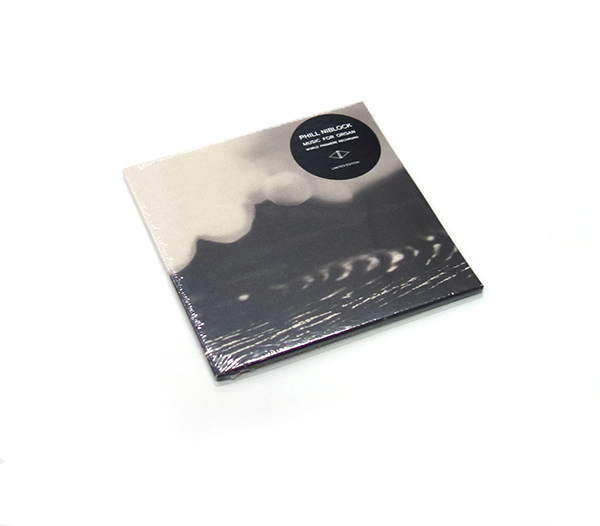 Music for Organ is comprised of two, sidelong works - Unmounted / Muted Noun, composed in 2019 for organ and four pre-recorded tracks, and Nagro (aka - Organ), for organ and tape, from 2007. In the case of later, the tape material was recorded in 2007 by Emanuel Schmelzer-Ziringer, on an 18th century organ in Austria. The remaining recordings were made by Hampus Lindwall, in presence of the Niblock, in Belgium earlier this year. Both are total revelations on countless fronts. Unmounted / Muted Noun, is unquestionably one of the most aggressive sonic assaults in Niblicks entire canon - a 24 minute, absolute marvel of cacophonous, dissonant tone - shifting and writhing under Lindwall's masterful hand - drone taken to the next level, taken no prisoners, and leaving the ear in crumbled, ecstatic lump. Nagro (aka - Organ), on the other hand, returns us to the remarkable harmonic world for which Niblick has long been know. Long tones stretch out, shimmering and dancing with more beauty and subcutaneous beauty than most could image any drone work to possess, slowly shifting in and out of a complex tension with dissonant undertones.

If there was a single marvel in the field of drone this year, Phill Niblock's Music for Organ has got to be it. Absolutely mind blowing, dancing at the heights of pure musical perfection. It would be impossible to recommend it enough. It's as stunning as minimalist records come. Essential and not to be missed, and with only 300 copies pressed, that's going to be no easy task.