On Arrebato, Asheville's Ahleuchatistas embellish their trademark intensity with a more pensive and existential amble. These six pieces channel recollections of a natural kinship the band struck up with a number of communities they played to on an Iberian tour in early 2014. The resulting story threads together a suite of lyrical instrumentals showing a deepening meticulousness for structure—elastic and labyrinthine.
Spanish for "passionate outburst," Arrebato aptly evokes a rapturous rising from the crust, a seismic unsettling of the status quo. Guitarist Shane Parish and percussionist Ryan Oslance erupt in a fierce declaration of life, wielding a newfound compositional discipline that doesn't detain but rather uplifts their long-held improvisational valor.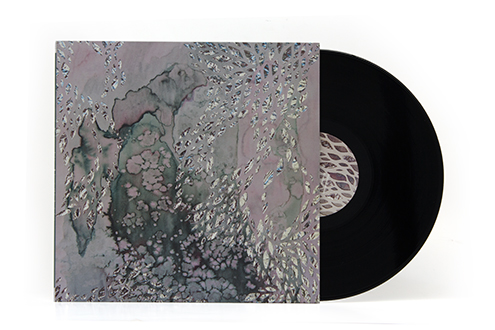 In August of 2014, Parish and Oslance teamed up with friend and International Anthem co-founder David Allen to produce the new material at Chicago's Observatory Studios. Determined to capture a raw impression of their sound, Oslance—wearing an armor of bells, chimes and makeshift percussives—feverishly completed each performance in a single take. Parish left space under his arrangements of guitar loops and layers, and worked closely with Allen over the following months to forge a tuneful cohesion of the players' tensions.
Rippling through mammoth melodic tectonic movements, Ahleuchatistas raze and reshape conventional sonic terrains as Arrebato calls for revolution in a universal language.