The folks over at The Institute for Danish Sound Archaeology have been blowing our minds for the last couple of years. There output is slow and careful, quickly become one of our favourite catalogs emerging today. First they brought us the incredible reissue of Knud Viktor's two LPs from the early 1970s, Ambiances / Images, then a short while back we were graced by the conception breaking Danish Tape Amateurs. Now they return with another marvel from the forgotten realms of Danish underground music, the composer Per Nørgård's forgotten gem, Expanding Space. A subtle shift, equal in power and importance to everything the label has graced our ears with thus far.

By the time his album, Expanding Space, appeared in 1987 as a double cassette, Per Nørgård had covered a great deal of ground. He had emerged as a prominent voice within the Danish arm of postwar classical music, finding his works - filled with tension and the era's existential bend, issued alongside other luminaries in the field like Edgard Varèse, Alfred Janson, Mauricio Kagel, Arne Nordheim, Henning Christiansen, and a great many others. For those familiar with the bulk of his output, Expanding Space - a truly uncelebrated masterwork, will offer inevitable surprise. It is an almost two hours effort in experimental, cosmic electronic meditation music - a  free-flowing and improvised, radical body of a experimental synthesizer music - created primarily on a Roland Jupiter 8, drawing on the composer's algorithmic composition principle – the 'infinity series' – as well as field recordings of the surf of the Pacific Ocean.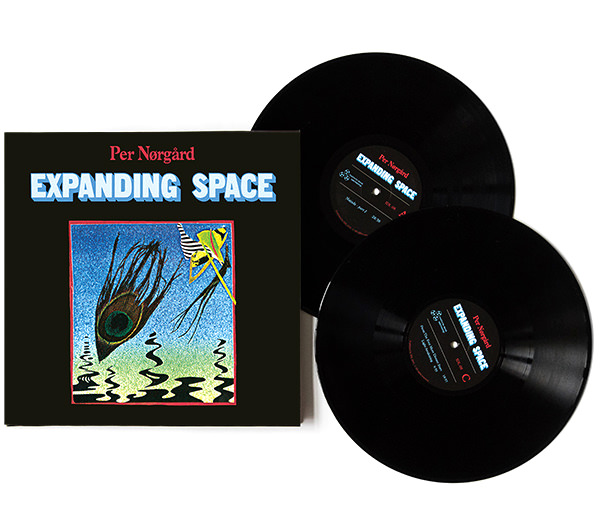 Now emerges into the vision which it always has belonged, like the best of new age and ambient music, Expanding Space defies our standing conception of those musics, easily seen with distance to be one of the great inheritors to the legacy of Minimalism, while displaying great sympathy with the efforts of fellow electronic composers like Morton Subotnick, David Rosenboom, and Gordon Mumma. It grows from the aesthetic philosophy which had shaped Nørgård's work since the 1960's - attempting to create a music a without rhythm, melody or harmony, that demands a more meditative, open-minded mode of listening - a music outside time, seeking to expand inner space.

A truly stunning revelation. One of the great efforts of 1980s ambient music which almost no one heard. Delicate, sonorous, immersive, and intricate, Expanding Space is yet another proof of the wonderful and important work being brought to light by the efforts of The Institute for Danish Sound Archaeology. They've done it again. Issued on 180g vinyl housed in deluxe reverse-printed gatefold jacket. Not to be missed!!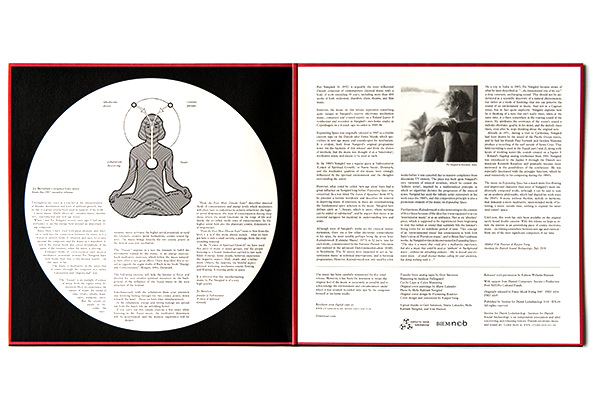 Per Nørgard's own original notes for Expanding Space:
"These electronic pieces touches the meditative element of music, but more in a non-rhythmic (or free rhythmic) than a pulsating, minimalistic way. The music is often 'streaming' and the association to wa- ter is obvious, especially in "Najads". Sometimes a sound recording of water (from Santa Cruz by the Paci c Ocean) is integrated, but most of the time di erent kind of 'water music' and 'water sounds' are composed and recorded by me, via di erent electronic and acoustic instruments in my own studio. The idea is a music that could give a meditative experience, but also a music that could be used as 'ambient' or 'background music', without the disturbing elements – like in muzak and elevator music – of small discreet themes calling for your attention, but doing nothing with it... "