Best of 2019
Ambiances / Images (2Lp)
This reissue documents Knud Viktor's only two releases on record – Images and Ambiances – both released in 1972 on the french label L'Oiseau Musicien. These records have long been out of print and are hereby made available again, gathering the two separate albums on this double-release. Mstered and produced by Jonas Olesen
The utmost care has gone into creating a reproduction that is as faithful as possible to the original works. These have been transferred from the original analog master tapes and have not been remastered to any other extent than to prepare them for the vinyl reproduction. Thus, Knud Viktor's pieces appear with the same degree of tape hiss, hum and other "artefacts" related to his aesthetics, compositional process and tools.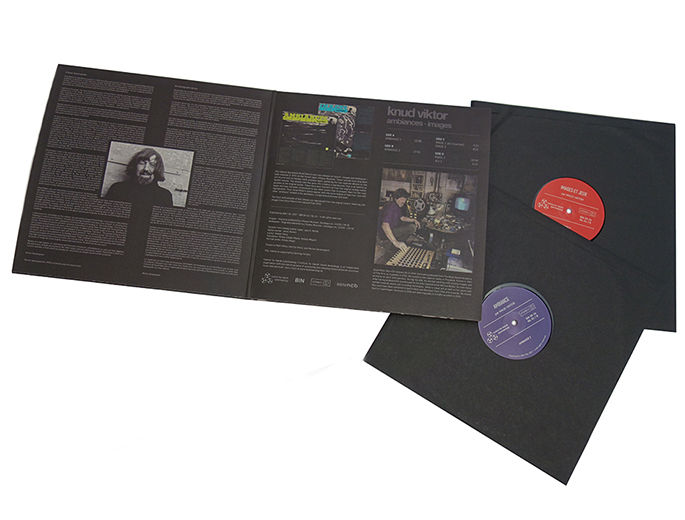 Overlooked and unheard Danish sound arta Knud Viktor (1924-2013) graduated from the Royal Academy of Art in Copenhagen as a painter. In the 1970es he moved to the Lubéron valley in southern France to paint the Provençal light and nature. However, Viktor left the painting as a medium and gradually moved towards recording the sounds of nature. He used the field recordings as raw material for a series of abstract electronic compositions, which also served as soundtracks for his own filmworks. A selection of these compositions were released in 1972 on the two records Images and Ambiances on the French label L'Oiseau Musicien. The records came in very limited editions, and therefore Knud Viktors works have remained largely unknown. With the re-issue of these records The Institute for Danish Sound Archaeology wishes to revitalize Knud Viktor and his important contribution to the history of sound art. The small sounds of nature Knud Viktor is recognized as an important figure in the field of sound art in France and he is regarded as a pioneer in field recording and acoustic ecology. During the 1970es he turned his house in Provence into one large mixing desk with a myriad of homebuilt microphones and cables spiralling into the surrounding landscape, and he would carefully record the sounds of snorring rabbits in their holes, the rhythmical songs of cicadas in the night – even termites gnawing through an old cupboard in the bedroom.
Combined reissue of 'Ambiances' and 'Images' both originally issued by L'Oiseau Musicien in France 1972. Limited edition of 300 copies. Front and back reproduces the orginal cover art.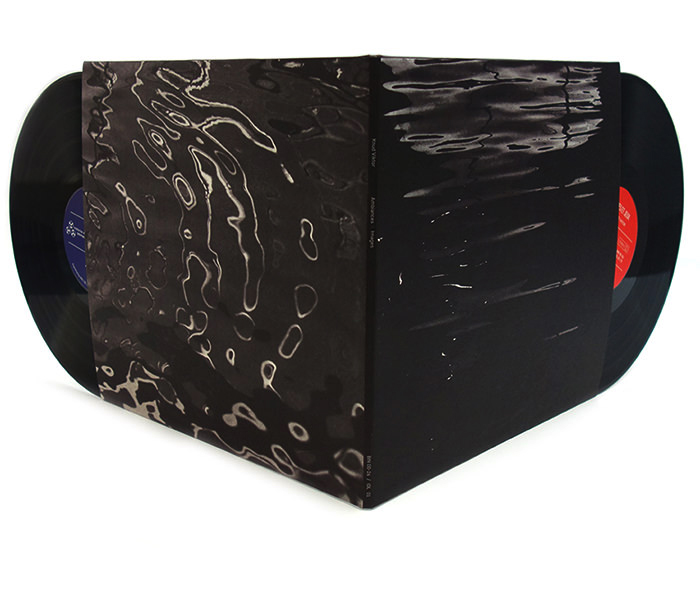 As the Danish writer Morten Søndergaard writes in the text A Sonic Seismograph, which accompanies the release: "Light became sound.
The most fascinating aspect of Knud Viktor's world is perhaps that there is a universal coalescence of all things: of artistic expressions and natural science, of painting, sculpture and installation. A paintbrush becomes a microphone. Music becomes sound. A home becomes the mixing desk." To sætninger her, der afrunder Knud Viktor som lydøkolog og det tværmediale perspektiv? By re-issuing Ambiances and Images The Institute for Danish Sound Archaeology hopes to contribute to a revitalization of Knud Viktors important work, and that more listeners will engage and lend their attention to these works, which they really deserve. The Institute for Danish Sound Archeology is an independent association with the overall purpose of uncovering and releasing historical Danish electronic music and sound art.