At the dawn of the 1980's, a few years before her now legendary LP, Through The Looking Glass, took form, a young percussionist playing with the Berlin Philharmonic, Midori Takada, found her creative ambitions looking further afield. Her ideas brought her home to Japan, then peculating with new notions of what avant-garde and experimental music could be, to form The Mkwaju Ensemble with fellow percussionist Junko Arase and Yoji Sadanari. The project quickly recorded two astounding LPs in 1981 – rhythmic marvels which have become, over the years, among the most celebrated artifacts of 1980's Japanese music. We are thrilled to announce, in the hands of WRWTFWW, part of their ongoing commitment to Takada's work, the reissue KI-Motion, the first long out of print album by this seminal and unparalleled group.
The Mkwaju Ensemble belongs to an incredible moment in Japanese music, cradling the voices of Hiroshi Yoshimura, Inoyama Land, Satoshi Ashikawa, Mariah, Aragon, Eitetsu Hayashi, Yasuaki Shimizu, and a great many others - figures who, during this moment, began to build in on explicitly avant-grade ideas from the 1960s and 70's, particular minimalism, while flirting with the outer reaches of ambient music and pop. It was a radical restructuring of the proximity, bursting the barrier between the experimental music and the mainstream. Among the most explicit in these gestures is KI-Motion, The Mkwaju Ensemble's first LP. KI-Motion is a body of six discrete works formed around the interplay of percussion, folding in the synthesis of Shuichi Chino to expand its already stunning tapestry of texture, ambience, sonority, and structure. With arrangements both profoundly complex and entirely at ease, it is a near perfect image of the sonic optimism which began to blossom at the outset of the 1980's, drawing on diverse musical traditions – from the explicitly avant-garde, to New Age, and traditional musics from Japan and Africa. Slow to unfold and built around diverse realizations of the notions of what rhythm is and can do, he Mkwaju Ensemble's sense of sound and touch has few parallels, and stands as one of the great logical extensions of the territories first explored by Steve Reich, Charlemagne Palestine, and Terry Riley.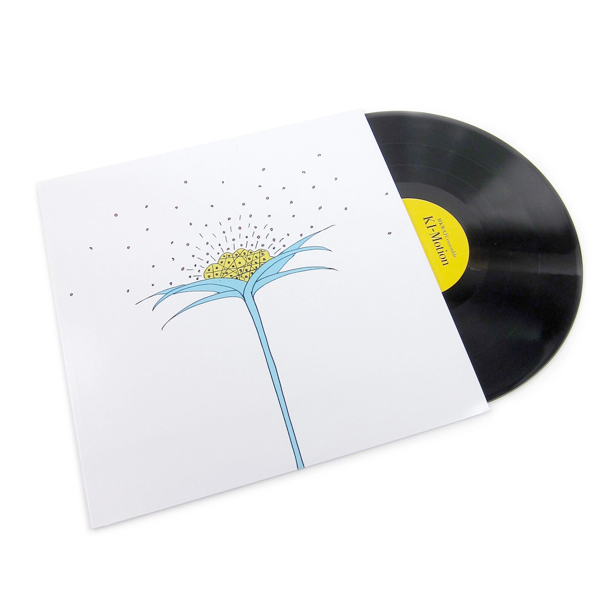 It looks past the beat and note, for a higher beyond.A wonderful, sonorous realm of ecstatic poly-rhythm, the long awaited reissue of KI-Motion, the first ever time on vinyl since it's initial 1981 release, The Mkwaju Ensemble's debut, is nothing short of a momentous event. Not to be missed and as highly recommend as they come.