A stunning new 8 CD box set, comprised of recording from New Jazz Festival Balver Höhle between 1976 & 1977, and issued by the German imprint B.Free, offers a mind altering vision of just that. Toward the middle of 2016, B.Free released a sprawling 11 CD box of recordings from the 1974 and 75 incarnations of the New Jazz Festival Balver Höhle. As remarkable as it was, the following years seriously upped the game. Found within this new box are complete performance recordings of ensembles led by some of the most noted names is improvised music - Mal Waldron, Archie Shepp, Yosuke Yamashita, Han Bennink, Peter Brötzmann, Eddie Prevost, Willem Breuker, and many others, with an incredible cadre of collaborators - Barre Phillips, Albert Mangelsdorff, Akira Sakata, Beaver Harris, Dave Burrell, etc. Across its 8 hours of material, wonders in sound unfold. The heights of freely improvised music at their absolute best. A writhing, fierce, intricate rising in sonic creativity which rivals the best of anything of that era, or those before and since. By the mid 1970's, roughly a decade and half after its inception as a revolutionary new music, free-jazz had evolved from its origins within the African American struggle for social and creative freedom, into a global means for expression and communication. This period was filled with paradox. It was an era of hard times and thinning audiences - lost to the rise of other counter-cultural musics, which witnessed remarkable and groundbreaking efforts, multinational and multicultural conversations, accomplishing the utopian idealism within the arts on which the avant-garde had been founded. While documentation exists, recordings and releases became increasingly spare - usually attending to isolated geographic contexts. It's difficult to capture an image of what truly occurred - how global, and conversant this music was.
Crucially, representing players from a diverse range of contexts - The United States, Poland, England, France, Germany, Japan, Brazil, Holland, Czechoslovakia, Denmark, etc, working side by side, it offers a crucial, and rarely captured image of how sprawling, diverse, and collaborative this moment in music was.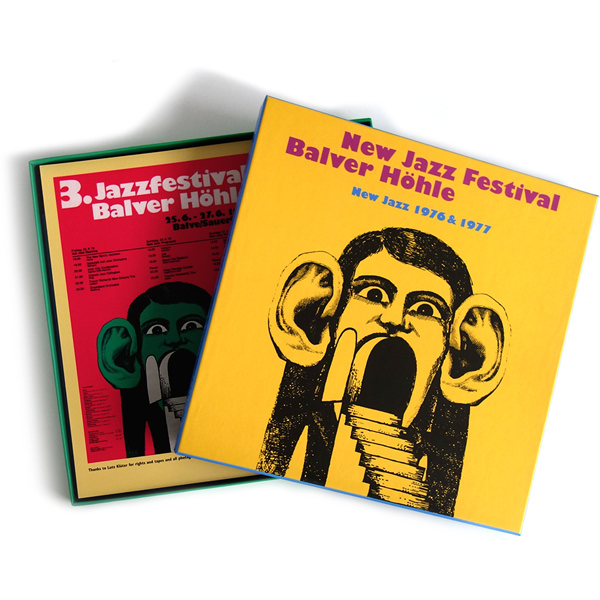 A stunning achievement of remarkable historical importance, B.Free's New Jazz Festival Balver Höhle (New Jazz 1976 & 1977) is as essential as they come. The wonders of free jazz captured at their heights, and a brilliant body of wondrous sound. Includes a 32-page booklet with concert pictures, posters and flyers. Grab it fast.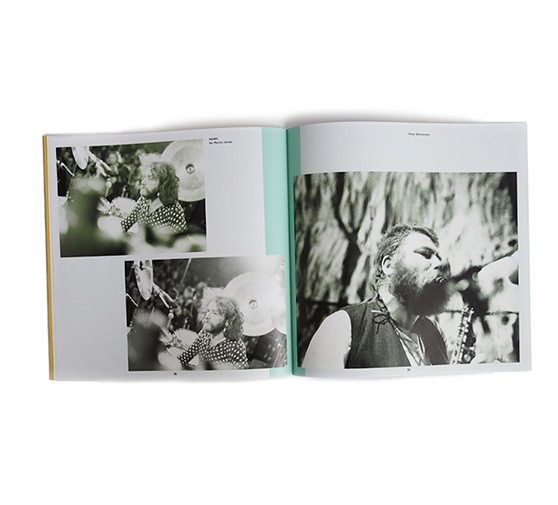 Cat. number: B.free 6272-6279
Year: 2017