Deben Bhattacharya (1921-2001) was a field recordist, poet, filmmaker, musicologist, and amateur ethnomusicologist, based in Calcutta and Paris. Highly influential, it would not be too bold a stretch to say that his work shaped how we listen to the world: he produced a vast number of LPs, CDs, videos, and radio shows of traditional music from India, Asia, Africa, the Middle East, and Europe from 1953 until his death in 2001. Never before published, Paris to Calcutta: Men and Music on the Desert Road features over four hours of music and is Deben's impressionistic account of a 1955 journey overland, in a converted milk delivery van, from France to India collecting and exploring music along the Desert Road from Europe into India. With four CDs of recordings, photographs, Deben's original recording notes, musical transcriptions, and more. An amazing glimpse into a time long gone and essential listening for anyone interested in folk and world music traditions. Produced and edited by Robert Millis (Indian Talking Machine (2015) and Victrola Favorites (DTD 011CD, 2009).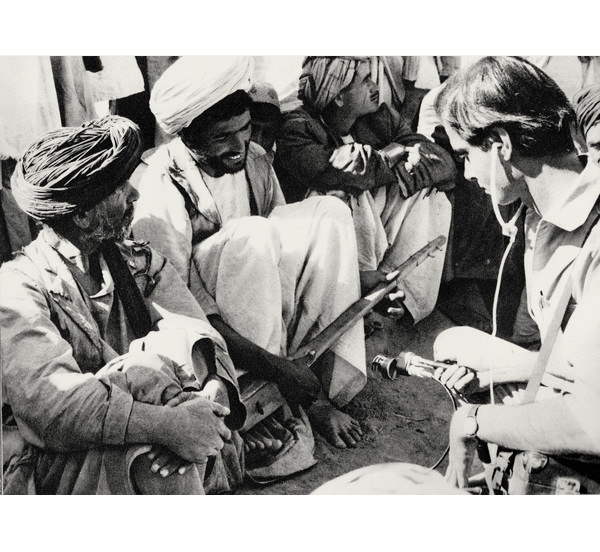 "Actually, I think my playing is probably more derived from the folk music records that I heard; Middle Eastern music, Indian music... for years I had something called Music On The Desert Road, which was an album with all kinds of different ethnic music. I used to listen to that all the time." --Frank Zappa, 1993 (from an interview in Guitarist Magazine, talking about an LP released by Deben in 1956 using a few edited versions of the music included on this compilation.) 160 pages, cloth bound cover with four CDs: 45 pages of photographs and 50 pages of detailed recording notes. Introductions by Jharna Bose Bhattacharya, Robert Millis and WG Archer.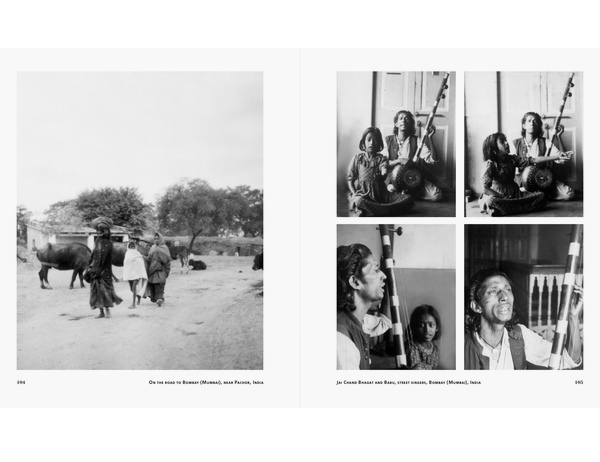 Includes recordings of: Students of the Salonica Quaker Girl's School Dance of Jerissos, Saban Akdao, Hasan Sayin, Reza Argin, Jumma Ali, Vakkas Kaplan, Feizi Kaplan, Hüseyin Eroğlu, Raif Karsligil, Imam and congregation of the mosque at Kilis, Dervish worshippers in the house of Sheikh Saud Mawlawi, Nour Hanbali, Antone Noweh, Doureid Laham, Bashraf Sama'i Taatyus, Andalusi Muwashshah, Hazim, Suleiman and friends, Al-Haj Hashim Mohammad, Shu'aib Ibrahim, Abdul-KArim Al Azawi, Shu'aib Ibrahim, Khalil Akrawi, Ostad Zareen Panje Bel, Gulfa-e-Ghani and Zareef, Ostad Abol-Hassan Saba, Sher Khoda, Darioosh Sefvat, Hamedanian, Shapoore Delshadi, Eskandare Ebrahimi and Orchestra, Eskandare Ebrahimi, Muhammad Hussein, Dost Muhammad, Abdul Kader, Saroj Narang, Jyotish CH. Choudhury, Kalipada Das, Bhona, Mangal Mukerjee, and Jai Chand Bhagat and Babu.