For more than 50 years, Roger Steffens has traveled the electric arteries of the counterculture embracing mind-expanding experiences, deep social connection, and unadulterated fun at every turn. And he's captured it all on film. After serving in Vietnam during the final 26 months of the '60s, where he won a Bronze Star for founding a refugee campaign that raised over 100 tons of food and clothing, he spent a year lecturing against the war before settling in Marrakech.
Finally returning Stateside in 1972, he immersed himself in the vibrant bohemias of Berkeley, Los Angeles, and beyond, touring his highly-acclaimed one-man show, Poetry for People Who Hate Poetry. A psychedelic polymath, Steffens worked as an actor, poet, editor, archivist, lecturer, author, NPR radio DJ and interviewer and, yes, photographer. Driven by his own insatiable curiosity and passion, he was on a perpetual quest for the eccentric, the outlandish, the transcendent. Just as often, it found him, smiling, a camera in one hand and a joint in the other.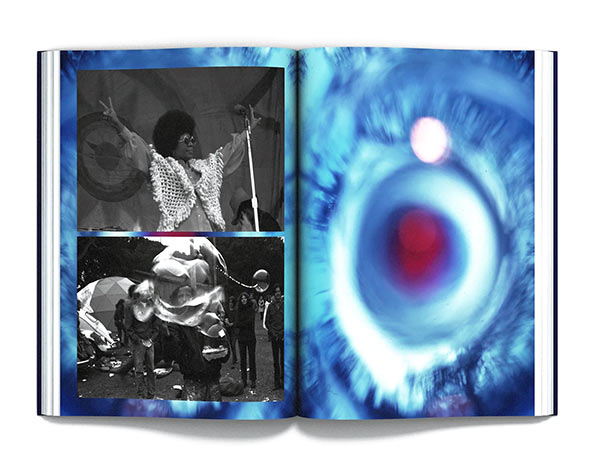 Roger Steffens is an intrepid explorer of the fringe but he's also a family man. He met his wife Mary under a lunar eclipse in a pygmy forest in Mendocino, California while on LSD. Soon after, they conjured up a daughter, Kate, and son, Devon. Family vacations took the foursome up and down the West Coast, from the gritty glam of Hollywood's Sunset Strip to reggae festivals in Humboldt, fiery protests in Berkeley to the ancient redwoods of Big Sur and the wilds of Death Valley. Along the way, they'd rendezvous with likeminded freaks, artists, musicians, and writers, from Bob Marley and Timothy Leary to actor John Ritter and war photographer Tim Page, the inspiration for Dennis Hopper's character in Apocalypse Now. They'd take in the wonders of nature - hallucinatory sunsets, expansive mountain vistas, the dreamlike haze engulfing foggy mountain roads. And, of course, the adults would occasionally lose their minds in psychoactive celebrations of creativity, freedom, and hope. Set and setting were everything.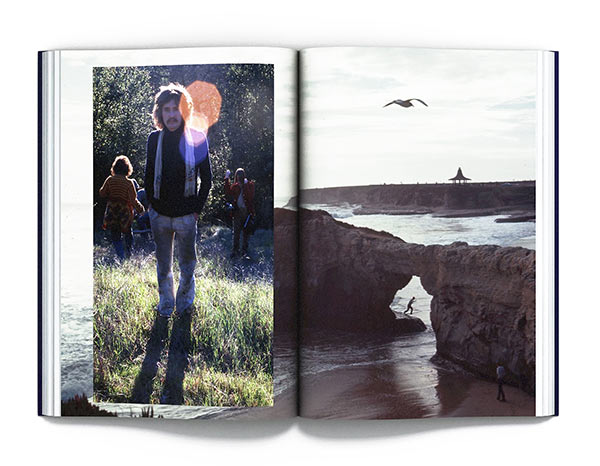 This book is a collection of snapshots taken between 1968 and 2015 during Roger, Mary, Kate, and Devon's freewheeling adventures across the visionary state they call home. Think of it as a family album belonging to a very unconventional family... A lavish clothbound hardcover book with a tipped-on cover photo and silver foil stamping, The Family Acid: California contains hundreds of full-color images, most never seen before, with detailed captions and an original essay by Roger Steffens. The 192-page book is designed by Rob Carmichael whose Seen studio has designed music packages, apparel, and artwork for the likes of the War on Drugs, Real Estate, and Ballroom Marfa. The cover design is by Robert Beatty whose illustrations have appeared in the New York Times, a fashion line by Dries Van Noten, and on numerous albums by the likes of the Flaming Lips and Tame Impala.
Cat. number: 978-0-9849781-7-5
Year: 2019
Notes:
Full-color 192 page clothbound hardcover book, tipped-on cover photograph with silver foil stamping. Edition of 1,500.