Presented in tri-fold digipak sleeve. Alga Marghen presents the "sixSIXsix"th installment of its Golden Research Charlemagne Palestine archive series: CharleBelllzzz at Saint Thomas. These previously unreleased recordings of Palestine's "Bells Studies" are both some of his earliest recordings and some of his darkest and most accomplished works. In 1963, while attending The High School of Music & Art in New York, the 15-year-old Palestine was asked if he'd be interested in playing a 26-bell carillon at the St. Thomas Episcopal Church. He decided that he loved the voluptuous Taylor bells, and played them every day from 1963 to 1970, when he left New York to study and teach at CalArts.
During his time high above 53rd Street and 5th Avenue, accessible only by a spiral staircase, Palestine became known as the Quasimodo of midtown NYC, and his dissonant and "klanggdedangggebannggg" style of playing attracted a diverse group of fans, from Moondog to John Cage to Tony Conrad, among others. Palestine was able to continue playing his clanging-bell soap operas for seven years, dinggdonggingggg every late afternoon and Sunday mornings. "Bells Carillon" and "St Thomas Bells," both recorded at unidentified dates between 1966 and 1968, are maximal-bells-pure-resonating frontal attacks, building up in a structure that anticipates the later Strumming campaigns (SR 297CD). Unique and clashing dissonances created like an instinctive, spontaneous outburst. Palestine played the bells right next to his body.
The sounds became physical, visceral; each crack of the clapper was like a small earthquake.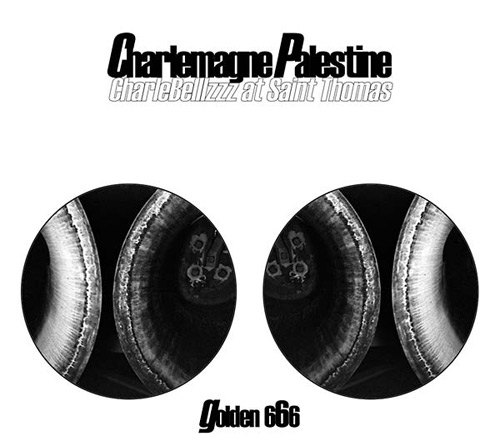 Cat. number: plana-P 35NMN.090
Year: 2015
Notes:
Released in six-panel Digipak. Recorded at Saint Thomas Church NYC. Each track recorded directly on tape in one take between 1966 and 1968.