Very last copies **Edition of 200 copies, clear vinyl, it comes with a 4-page insert. This is the fourth release in BeJazz reissue series of long-lost classics from the legendary vaults of FMP Records, presented in restored original packaging and newly remastered for optimal sound ** The masterpiece of Peter Kowald, one of the great spirits of Free Music, and pinnacle of the 20th century Improvisation canon. From the legendary vaults of FMP Productions, presented in restored original slipcase packaging, newly remastered for optimal sound and pressed on clear vinyl in a limited edition, the Duos: Europa · America · Japan Box-set is finally here. On this 3LP-set, Kowald is locked in conversation with a collection of artists which is second to none: Derek Bailey, Peter Brötzmann, Evan Parker, Irène Schweizer, Han Bennink, the legendary Jeanne Lee,as well as Diamanda Galas, Fred Frith, Andrew Cyrille, Zeena Parkins, Julius Hemphill, Akira Sakata, Keiki Midorikawa and Takehisa Kosugi, and numerous others.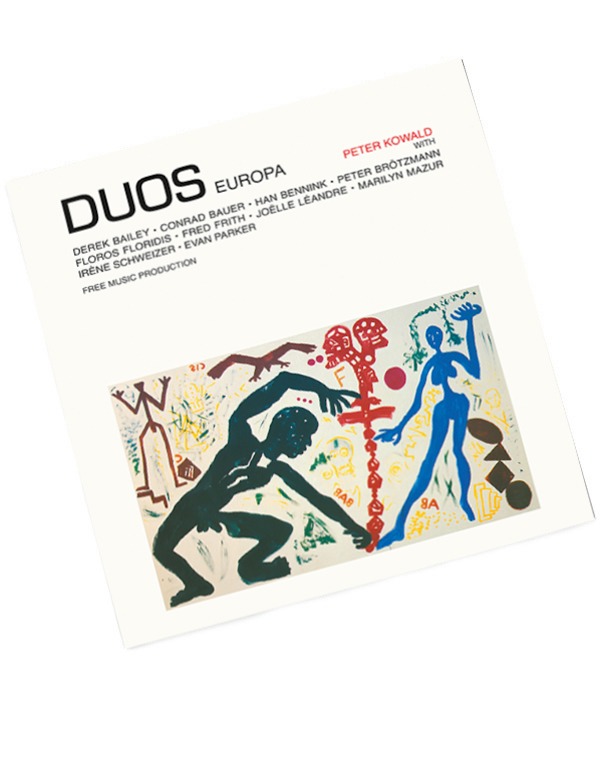 There's little question that free jazz is among the greatest forms of avant-garde music to emerge during the last hundred years. Initially springing from African-American communities during the late 1950's and early 60s - filled with fire, politics, social conscience, and radical, flowing creativity, as it matured across the coming decades, there was no holding it back. It became, and remains, a global musical language, with indigenous realizations everywhere you look. As great as it all is, within the European camps, there are few which historically packed the raw, emotive punch that defined the German scene of the 1960s and 70s.
Among this group of peers, Peter Kowald was arguably the preeminent and most sought after bassist. A force, deeply dedicated to open dialog and collaboration, who, until his death in 2002, remained one the great spirits of freely improvised music. Among the most important artifacts of Kowald's remarkable creativity is his 1991 release, Duos: Europa · America · Japan. Sprawling across 3 LPs, it encounters the bassist responsively intertwined with many of the era's most important voices, spanning numerous generations and geographies - one on one - raw and exposed. Now reissued for the first time on vinyl by Be! Jazz - part of their dedicated efforts to highlight the seminal efforts of the legendary imprint, FMP, this set is just about as incredible, immersive, and mind-blowing as records come - the past roaring forward, pulling the rug from the predicable and known.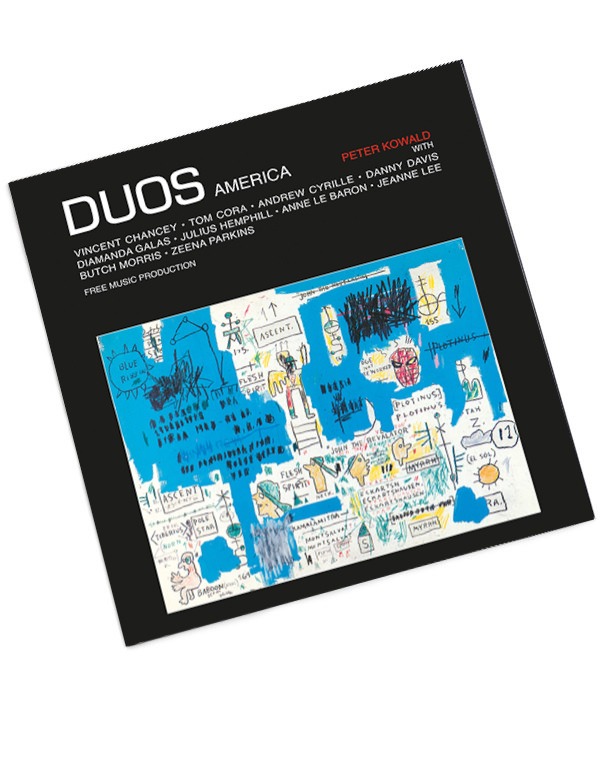 From the mid to late 60s on, the visionary, rhythmic and tonally rich lines, woven by Peter Kowald on the bass, are nearly impossible to miss. He's everywhere - a force within and behind the recordings of Peter Brötzmann, Alexander von Schlippenbach, Pierre Favre, Manfred Schoof, Karl Berger, Globe Unity Orchestra, Cecil Taylor and a great many more. In many cases, when you find his name, you're looking at the most iconic recordings of an artist's catalog. Despite his towering drive, vision, and creative prowess, Kowald almost never took the reigns as a leader, preferring to work within larger ensembles, serving the vision of another, or in duos and trios within which the artists took equal billing. This remarkable and rare democratic spirit is captured on Duos: Europa · America · Japan.
Conceived in 1986 as a recording project, attempting to engage him in diverse series of duets with a wide variety of players, every artist within receives equal respect and billing. Comprised of 31 discrete duo improvisations, captured between 1984 and 1990, we find Kowald locked in conversation with a collection of artists which is second to none - Derek Bailey, Peter Brötzmann, Evan Parker, Irène Schweizer, Han Bennink, Fred Frith, Diamanda Galas, Andrew Cyrille, Zeena Parkins, Julius Hemphill, Akira Sakata, Takehisa Kosugi, and numerous others.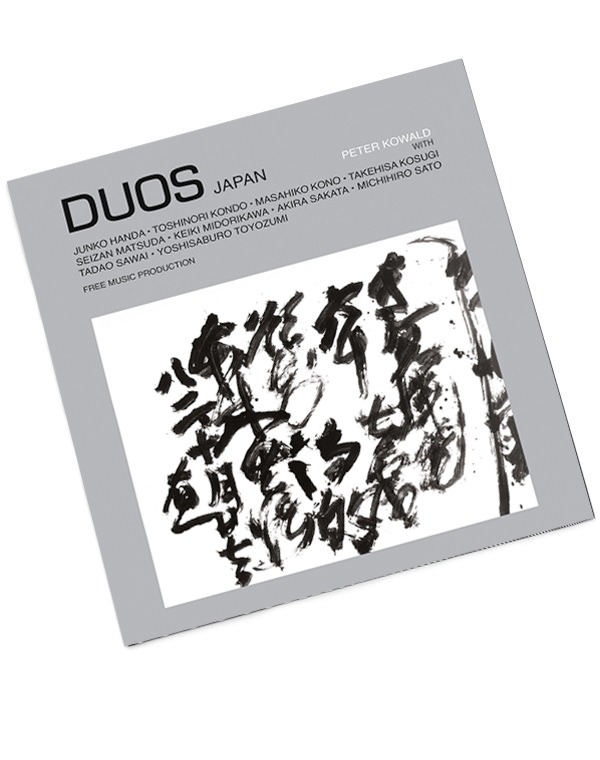 Across the breadth of the six sides which make up Kowald's Duos, the scope of his abilities, with the diversity of his sensibility, takes a shadowy descending stage, almost as though one artist has set out to singlehandedly prove the vast possibilities which are achievable within this entire territory of creative sound. The variety of his actions and responses are only matched in diversity by the temperaments and instrumental scope with which he is faced - each pulling something radically different from his fingers or bow, making every conversation as thrilling and distinct as the next.
Despite the fact that Kowald seems to appear as a myriad voices, there is one unmistakable consistency within - the spirit of democracy from which all great improvised music descends - mutual respect, activating listening and careful response. This is the element which truly sets these recordings apart, making them among the most important gestures of free jazz to emerge during the 1990s - proof that a utopia in sound was alive and well - the building blocks for this music contemporary return. Always two voices, filled life and heart, surrounded by rippling, open space and the ties which bind. A body of artistry like few others, pushing Kowald to the forefront of conciseness. Overwhelming and inspiring. Challenging and life affirming. This is what free jazz is all about - global, democratic, and deeply conversant. Just about as good as anything could be, and essential on every count!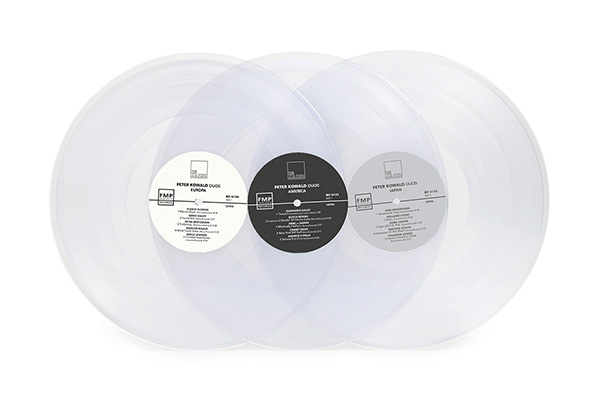 Cover art by A.R. Penk, Jean Michel Basquiat, Yuichi Inoue. It's impossible not to give this the highest recommendation, and with only 200 copies pressed you know what to do before it's too late!