* 2021 small repress * Of all the catalogs of recording in the history of avant-garde and experimental music, few rise to the legendary status of Shandar. Founded in Paris during 1970 by Chantal D'Arcy, at the prompting of Cecil Taylor, and out of frustrations with the recording industry at large, its slim output is among the most sought after and coveted of the era. While each of the label's LPs is singular and of deep historical importance, what remains difficult to observe is the importance of the whole. Shandar was among the only labels of its day to frame diverse extensions of avant-garde - particularly Minimalism and Free jazz, within a conversant context - breaking with orthodoxy, and presenting sound as democratic force. The rarity of its releases has allowed this seminal contribution to remain obscure, but in the last few years the Belgian imprint Aguirre has been slowly bring the label's efforts back into view, with a series of remarkably cared for reissues. The latest, Terry Riley's Persian Surgery Dervishes, originally issued and 1972 and never since seen on vinyl, raises its already stunning bar.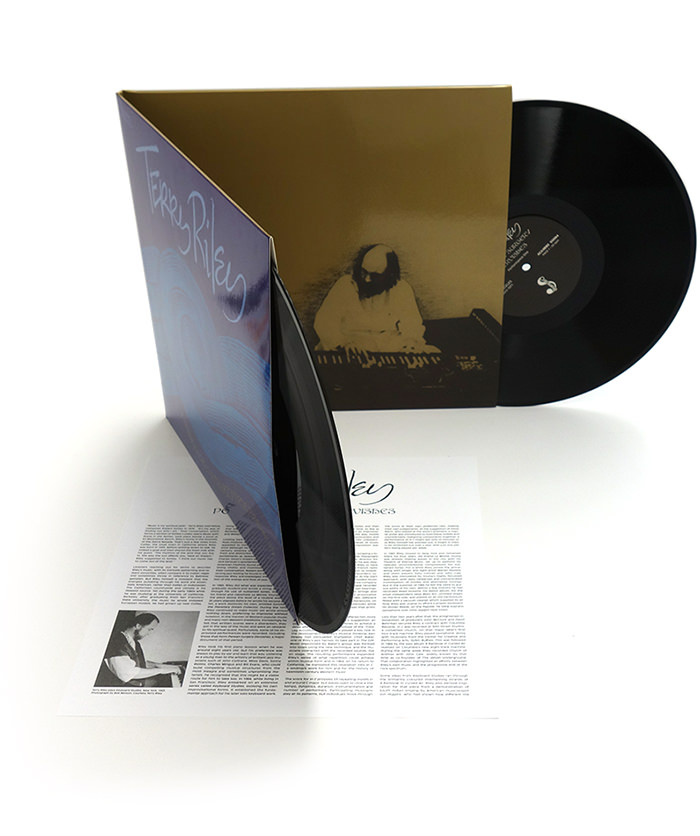 Terry Riley needs little introduction. He is among the most important voices 20th century music - almost single handedly defining the movement of musical Minimalism, while establishing unprecedented sonic bridges between Pop, Classical, and diverse musics from across the world. His contributions are profound, still rippling within music today. Unlike many other figures in the history of avant-garde music, Riley's legacy has benefited from the fact that much of his early output was released by major labels - making it accessible and easy to find. One exception is Persian Surgery Dervishes. Copies are rare, regularly commanding top dollar on the collectors market. While less celebrated than In C, and A Rainbow In Curved Air, the album is among the greatest of the artist's incredible output during this era - part of a remarkable body of work focused around the organ.

Even before he came to fame, many considered Riley to be among the most talented keyboard players of his generation, but it was his visionary approach, rather than skill, which ultimately cut a path through the history of music. Often portrayed as a piano player, Riley dedicated much of the late 60's and 70's to the organ - sidestepping expectation, as with everything he approached. Where the instrument is most often harnessed within Minimalist music for its capacity for duration and extended tone, Riley drew on its range. Persian Surgery Dervishes, being among his quintessential organ works, is a throbbing beast - rapid sequences of arpeggios and counterpoint, evolving and compressing into a single mass in time.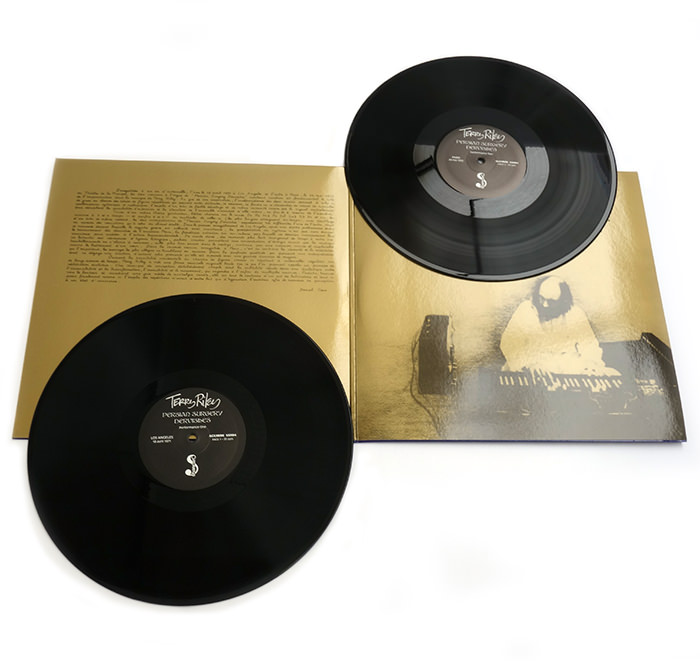 The album's title offers an important clue, referencing Sufi mysticism, where trance and higher consciousness are achieved through ecstatic, rapid reception. Persian Surgery Dervishes, while unquestionably Minimalist music, often feels closer to wild sprawling psychedelic jam. I writhes and flows - spinning like every Dervish should, and most probably is best heard on drugs. Absolutely stunning on every count, one of the greatest records of the 1970's returned at long last. As indispensable as they come.