Zo Rèl Do is the first volume of a trilogy that explores the sounds of the geographical area between 34°Ν - 42°Ν & 19°Ε - 29°Ε. In this new adventure Mohammad further enrich their monolithic, resonant and deep-dark melodic sound with rhythmic shreds, seismic vibrations that echoes past and future rituals.
Volume 2 entitled Lamnè Gastama  and Volume 3 Segondè Saleco will be released later in 2014 - early 2015.
"Greek 'chamber doom' trio Mohammad seem to have hit onto something special. Using double bass, cello and oscillators, they produce a stark, rasping, grunting sound to rattle your skull and resonate deep down in the pit of your gut. Like some austere, contemplative dirge music played in a remote, post-apocalyptic monastic community, their music is as engrossing as it is punishing. The use of down-tuned bowed instruments gives Mohammad's music a rough-hewn, tactile quality that perfectly captures that sense of sublime primitiveness, which is much sought after but all too often eludes more conventional doom and black metal bands. The oscillator tones add an extra bowel shaking dimension to the rich intermodulation of the bowed instruments.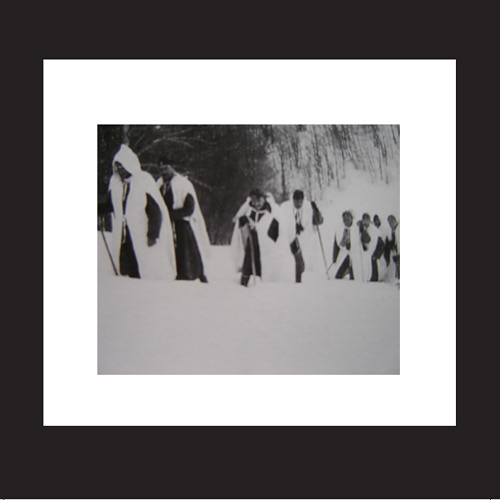 The overall solemnity of the trio's approach makes me think of Liturgical music made by Eastern Orthodox choirs; except that there's nothing much orthodox about this record. I particularly like it when they pair the sound down to a hypnotic, rhythmic interplay of stark tones as in the opening track here, which brings to mind parts of ZdenÄ›k Liška's arresting score for 'Valley of the Bees', the Czech cinematic masterpiece of Medieval religious fanaticism. Excellent stuff from a unique band." Norman Records