**200 copies** Vomir - the best HNW artist around - returns on Urashima with a 6 CDs set that come in a black wooden box with laser engraving. HNW stands for Harsh Noise Wall - or Wall of Noise - and Romain Perrot, who is best known for his habit of wearing a black bag over his head when playing live as Vomir, is its master. This six solid CDs resolutely occupy a narrow and strictly defined dynamic band, with shifting textures of distortion and heavy low end. In retrospect it's quite surprising that it has taken Noise artists this long to notice the appeal of stasis – its ear-fooling potential amplifies minor structural changes and turns small sounds into disproportionately large events, as well as allowing them to generate a genre variant which is both intensively aggressive and strangely calming.
Nothing is progress. Everything repeats itself endlessly and nothing stands out as important. Nothing more should be undertaken. We will never reach the final destination. The truth is over, here comes loneliness. These are six definitive volumes of total static harsh noise, crusting, crushing and crackling, each of them lasting 75 minutes. No ideas, no changes, no development, no entertainment and no remorse. Urashima continue its tribute to the genre with more than seven hours of monolithic HNW.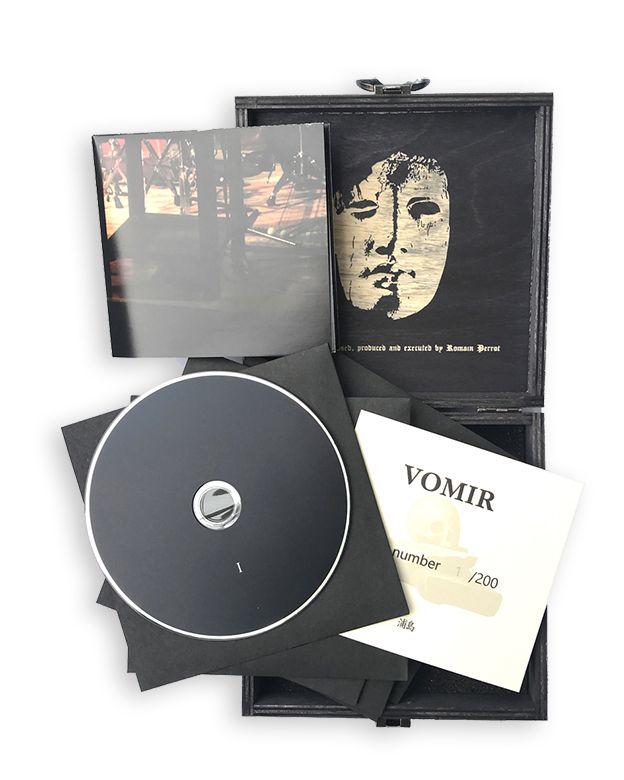 Each disc comes in a black wallet with no graphics plus individually numbered certificate in 200 copies and foldable color poster with pictures and text in French and English.