Outstanding! Long understood as the realm of advanced composition, plumbed only by a small handful of adventurous listeners, the spirit which began the history of tape music and musique concrète, is too often overshadowed and lost. This incredible movement, kick-started by Halim El-Dabh, Pierre Schaeffer, and Pierre Henry, shortly after magnetic tape became widely available following the Second World War, was quickly adopted by many of the most noted composers of the day, from  Messiaen and Boulez, to Stockhausen, Varèse, and Xenakis, giving way to an entire new generation, artists like Luc Ferrari, Bernard Parmegiani, Ivo Malec,Beatriz Ferreyra, and François Bayle, who utilised it to catapult themselves into the compositional world.
Importantly, the origins of this creative practice were not founded in a desire to make an avant-garde music which would remain out of reach. It filled with hope - a means to liberate music with a medium and sounds which were accessible to all. Embracing the spirit with which it all began, we are thrilled to announce the release of an astounding LP - Danish Tape Amateurs, a group of previously unheard recordings - a realm of truly experimental sound, made by everyday people in Denmark between 1959-1976, issued by The Institute for Danish Sound Archaeology, the wonderful folks that brought us that mind-bending Knud Viktor LP last year, Ambiances / Images, as well as the near-mythical Satie i høj sø (LP) by Henning Christiansen.
Danish Tape Amateurs 1959-1976 is nothing short of a sonic and creative marvel which pulls the rug from beneath nearly every standard narrative of 20th century avant-garde music. The story begins in the 1950's, when reel-to-reel tape recorders became commercially available in Denmark. This new innovation, surprisingly gave way to a widespread phenomenon of tape hobbyists and enthusiasts recording, as well as experimenting with cutting and splicing tape, on their own and together in amateur tape clubs, with some delving toward the realms of sound collages and experimental music, exploring the tape recorder as a musical instrument in itself. What is so remarkable about the recording within, is how accomplished, adventurous, and sophisticated they are, in places offering an effective challenge to some of the best experimental composers of the day.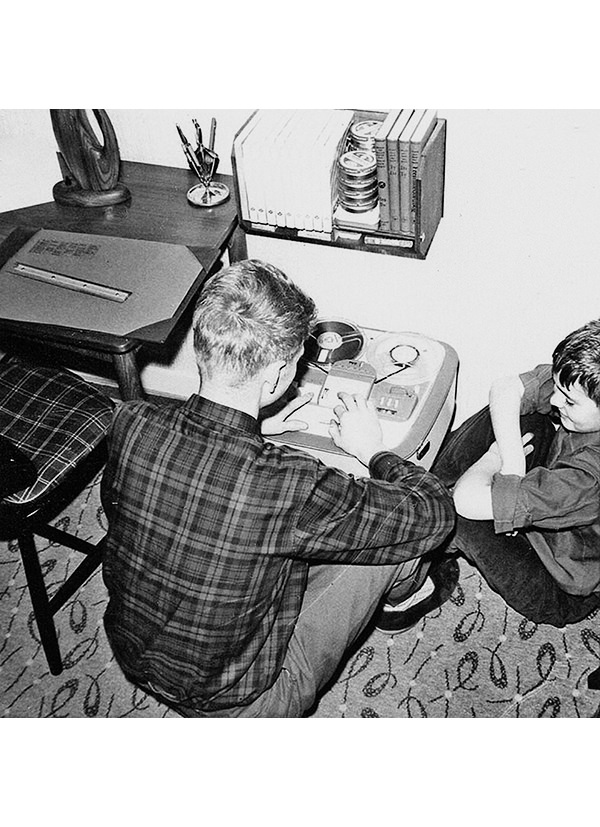 The material which makes of the Institute for Danish Sound Archaeology's release, are all discrete and individual pieces which were contributions submitted to Danish tape amateur contests. None have ever been released to the public before, offer an overwhelming and paradigm breaking window into a previously overlooked and long forgotten facet of Danish sound and music history, as well as being a revolution into the entirely of this musics place in the global narrative of experimental and avant-garde approaches - the who, when, and where.
The tape amateur movement contains a forgotten and unheard chapter of Danish music history, which among other things show that Danish electronic music was well alive outside the large institutions and was not limited to the already known, classically trained, electronic compos- ers such as Else Marie Pade, Per Nørgard, Gunner Møller Pedersen, a.o. The works of the tape amateurs represent a very different musical and technical approach, both in composing and to the tape medium, where as hobbyists people have mainly worked by trial and error, as well as exchanging tips and tricks with each other.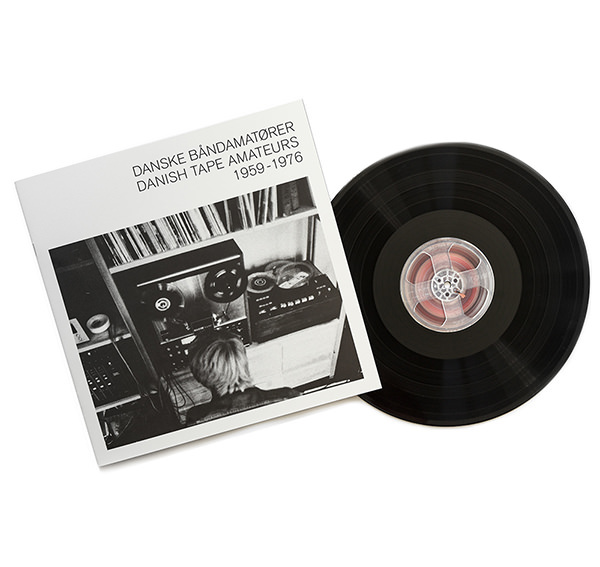 A wild, wonderful array of sounds and structures, drawing on an expansive range of source material, we at SoundOhm have found ourselves completely overjoyed and knocked to the floor by this one. This is what avant-garde and experimental music should be - democratic, ambitions, and totally challenges to our understanding.  Issued on 180g black vinyl, with a 10 page booklet, including an extensive essay by Danish composer Jonas Olesen, we can't recommend it enough. As essential as they come.