**Edition of 500 copies, incl. 12 page booklet** Over the last few years, with its stream of stunning releases, delving into the outer reaches of sound art, poetry, and experimentalism, from seminal figures like Dick Higgins, Daniel Schmidt, Loren Connors, Sarah Davachi, Jackson Mac Low, Roger Eno, Annea Lockwood, François Dufrêne, and a great many more, the Los Angeles based imprint, Recital, has been hard to miss - a true force, shining light into the shadows of the past and present alike, saving incredibly important, but often sinfully neglect work from a lesser fate. This tradition stands with their latest release -  R.I.P. Hayman's Dreams of India & China - the first retrospective LP of this all too often overlooked artist, sonic voyager, sailer, and founding editor of Ear magazine - one the most important historic publications in the history of the American musical avant-garde.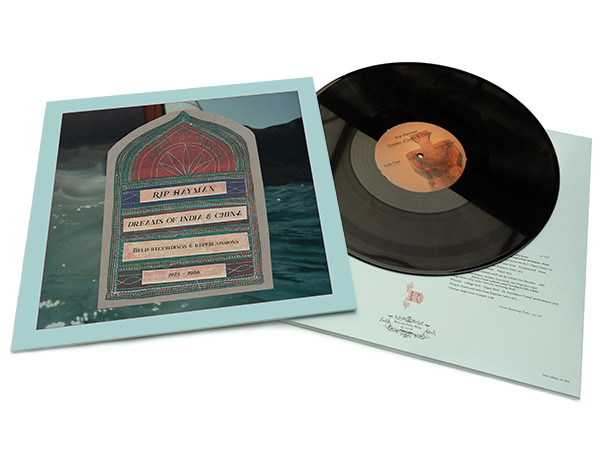 A student of John Cage, Ravi Shankar, and Philip Corner, many might simply remember Rip Hayman's name for his contributions to Yoshi Wada's incredible Singing In Unison, recorded at The Kitchen in New York City, during March of 1978. A few more might know him as a member of the Ocarina Orchestra - a project which released a lone cassette on New Wilderness Audiographics in 1982, for his association with Pauline Oliveros' Deep Listening Institute, or for his work as a founding editor, with Beth Anderson and  Laurie Spiegel, at Ear. He's an obscure figure, who for decades, was at the heart of it all. Entirely singular as a composer, Hayman tragically only released a tiny handful of efforts under his own name, before retiring from music. Dreams of India & China, drawn from a body of work which has lain dormant for over 30 years, recorded from 1975-1986, represents the beginning of necessary and long over due recognition and change.
Discrete, delicate, harmonically rich, and conceptually challenging, Dreams of India & China is an inner and outer sonic voyage, folding field recordings, performances, private experiments, into a "total" compositional approach - an ethnographic journey of body, sound, and self. Across the entirely of its first side, Dreamwaves - taken from an all-night sleep concert hosted by Hayman, long organ tones intermingle with the sounds of birds and trees, while the second side delves toward more saturated terms of materiality - fragments of meandering melody, woven into the distances of a myriad of every day and / or musical objects, captured visions of every corner of world, and the body of its creator ladened with metal and bells.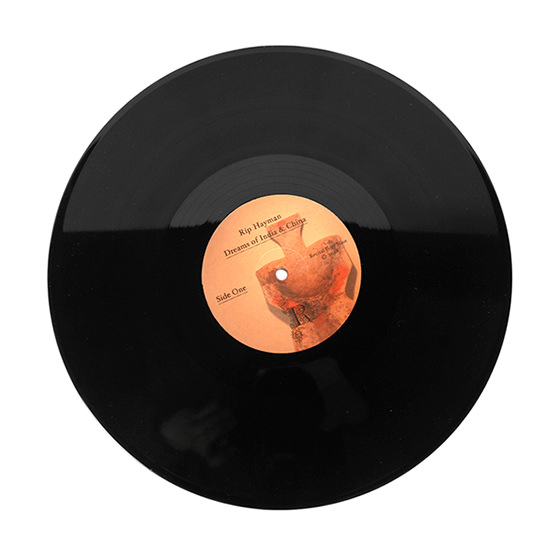 A truly stunning revelation of deep historical important, which is a long time coming. Challenging and profound, yet intoxicatingly immersive. A must for any fan of Knud Viktor, Roberto Musci, Pierre Marietan, Barney Wilen, Deep Listening, New Wilderness Audiographics, wild rethinking of experimentalism, and so much more. 100% essential. This one is sure to follow the sell success of Recital's equally revelatory In My Arms, Many Flowers, by Daniel Schmidt (we've just restocked CDs of that and numerous other Recital titles as will, if you've missed them).  Grab it fast and take the plunge!