Pianist Imada Masaru was 42 years old when he recorded this album in 1975. His adventurous spirit led him to use the electric piano for the first time in a recording, and thanks to his musicianship, he made it sound like he'd been playing the instrument for years. The program opens with the title track, a sophisticated urban funk. Guitarist Kazumi Watanabe plays a big role here. It is followed by a more intricate, fusion-like "Straight Flash."

The all-original-composition program switches gear on Side B, with Imada playing acoustic piano. "Blue Impulse" is a Tristano-esque blues that, at the beginning, doesn't sound like a blues until it gets going at around the three minute mark. Perhaps the highlight of the album, "Spanish Flower" has Imada and company exploring the passionate Spanish mood, with some Japanese/oriental elements mixed in, in 6/8.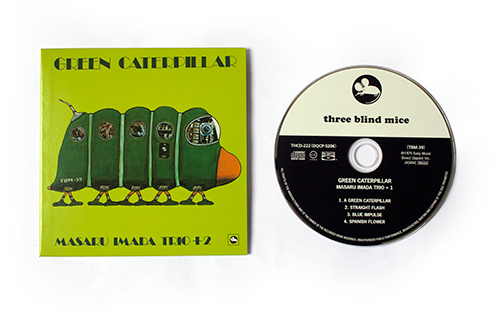 Produced by Takeshi Fujii. Recorded at Aoi Studio, Tokyo, on January 20 and 22, 1975, by Yoshihiko Kannari. Blu-spec CD is compatible with all regular CD players. Paper sleeve special limited edition.