Since launching in 2009,
Oren Ambarchi
's Black Truffle has been making quiet waves in the underground, its growing catalog unfurling the unexpected aural connections which only appear when a label is led by an artist's ear and heart. Initially orbiting around Ambarchi's own output, and that of the community which immediately surrounds him, the imprint has increasingly endeavoured to establish cross-generational links, issuing and reissuing stunning releases by
Amm
,
Arnold Dreyblatt
,
Giancarlo Toniutti, Alvin Curran, Annea Lockwood, Alvin Lucier
, and a number of others. Now they return with the first ever reissue of
Massimo Toniutti
's 1991 masterpiece,
Il Museo Selvatico
. Long overlooked, it's reemergence in the contemporary landscape is nothing short of a revelation, leading our ears into a shadowy, singular a territory, entirely Toniutti's own.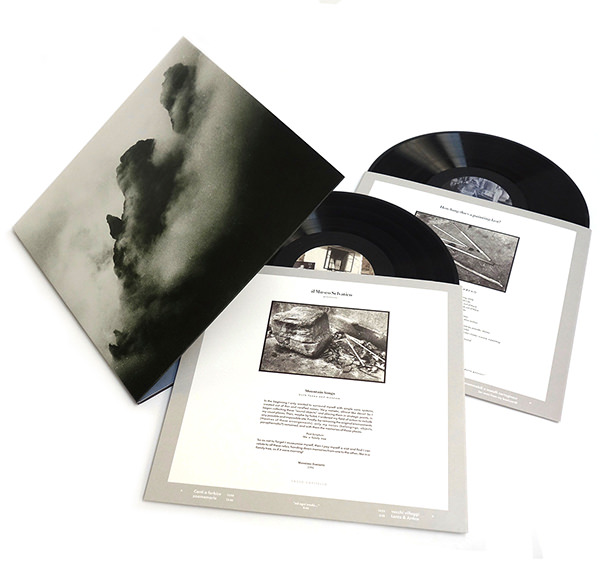 During the 1980's, with his brother Ginacarlo, who's 1985 masterstroke,
La Mutazione
, Black Truffle brought back in 2015,
Massimo Toniutti
was a member of Europe's vibrant underground industrial/noise scene, releasing a number of albums on
Broken Flag
, RRR, and his own imprints.
Il Museo Selvatico
, closely aligned with the practices of the historic avant-garde, stands decisively apart from industrial and noise's notably emotive, dark tropes, offering a radically expanded understanding of its era and the idiom to which it belongs. Recorded between 1987 and 1990, the album is a sprawling ambience, largely constructed from what Toniutti referred to as "small and rare noises" - sonic material which the artist captured from an enduringly ambitious array of sources, culminating as an astounding feat of musique concrète and electro-acoustic artistry - a universe, assembled from the discrete sounds of the everyday, unlike anything else.
Black Truffle's reissue takes Il Museo Selvatico's already dazzling wonders a step further, augmenting the five works which made of the original LP with a second full length, comprised of two side-long suites, recorded during the same period, which inhabit the same haunting space of abstracted memory. Across four sides, assembled for the first time, Toniutti weaves a loose net of distant clanks, dull thuds, metallic resonance, and skittering percussive sounds, allowing them to breathe against a backdrop of near-silent atmosphere - repeating figures and isolated events whose overall compositional shape hangs just out of reach.
A truly stunning thing to behold which helps us entirely rethink the musical events of the late 80's and early 90's, Black Truffle's reissue of Il Museo Selvatico is an absolutely essential addition to current musical landscape - a deeply inspiring, challenging, and immersive sonic adventure, which allows us to see this all too often artist with the importance he deserves. Released a double-LP in a lavish gatefold with printed inner sleeves featuring archival images and notes, the label has pulled out all the stops. We can't recommend this one enough.