One of the great overlooked artifacts of the New York avant-garde, Meredith Monk's debut album - Key, is a revelation - leaping over the decades with a vision as radical as the day it was made. Originally privately issued in 1971 - now emerging in the hands of Tompkins Square, across its sides, the human voice unfurls as its rarely been heard - the origins of Monk's seminal body of work, and a near perfect lens into the awe inspiring nature of the era from which it sprang.

Within avant-garde practice, Meredith Monk is as close as it gets to household name - standing with the likes of Philip Glass, Steve Reich, and Laurie Anderson. During the late 1970's and 80's, she made considerably strides bridging the worlds of radical multi-media process and pop culture. Key encounters the composer at her raw beginnings - ambitious, challenging, and confrontational. A sonic world entirely its own, its sounds, textures, and structures are bristling, tense, and often displacing - the highs and lows of humanity bound together by the human voice - rising with all the intimacy and emotion it allows. Crucially, within its singularity, the album opens a historic lens into the democratic ambitions laying bellow its era. Though at times difficult to discern, it stands as important and underacknowledged work within the canon of Minimalism - straying far from the efforts of John Cage and his successors. While Monk addresses the voice as instrument - a generator of sound over speech, the diversity of history and culture from which she draws is impossible to avoid. Like America, Key is a melting pot - the traditions of Africa, Asia and India, bound and reimagined with those from Europe - rising together in a new vision for the avant-garde.    

With hindsight, the albums title transforms into a clue - a crucial key which opens the door into one of America's most important sonic artists and the history to which she belongs - offering long overdue reappraisal, consideration, and understanding. A series a works for solo, accompanied (jew's harp and organ) and ensemble voice, Key brings the startling and awe inspiring ambitions of another era crashing in.  Returned to vinyl after far to many years, Tompkins Square has lovingly reproduces the original 1971 issue, with textured cover and original insert images and notes. Unquestionably one to grab before it goes.
________________________________
Meredith Monk's Groundbreaking 1971 Debut LP! Touch the magic here...San Francisco's Tompkins Square label is proud to announce the reissue of Meredith Monk's 1971 debut LP, Key. Composer, singer, director/choreographer, creator of new opera, musical theater works, films and installations, Meredith Monk is one of the most unique and influential artists of our time. Awarded a National Medal of Arts by President Obama in 2015, Monk has blazed her own influential trail through music and movement over the past 50 years. Pitchfork noted in a recent review of her latest ECM release, 'On Behalf of Nature': "Meredith Monk's influence as a singer and composer extends through Björk, Joanna Newsom and beyond." 'Key' contains Monk's earliest compositions for voice, composed and performed from 1967-1970. In her words:
 
"In 'Key' I wanted to create a constantly shifting ambience. Each song dealt with a different vocal character, landscape, technical concern or emotional quality. I was trying for a visceral, kinetic song form that had the abstract qualities of a painting or a dance. I knew that I didn't want to set music to a text; for me, the voice itself was a language which seemed to speak more eloquently than words. I chose certain phonemes for their particular sound qualities. In a sense, each song became a world in itself with its own timbre, texture and impulse."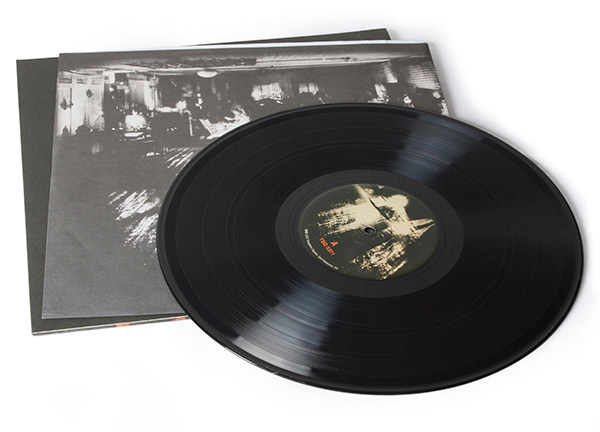 The Tompkins Square reissue faithfully reproduces the original 1971 LP on Increase Records, with textured cover and original insert images and notes, exclusively released in a limited edition for Record Store Day - April 22, 2017.