Walter Bachauer has been an active part of Berlin's but all in all Germany's electronic and progressive music scene as long as he lived with his greatest achievements being the Meta Music festivals in Berlin in 1974, 1976 and 1978 while he worked as a line producer at RiasBerlin, the city's biggest radio station. In the early to mid 80s he got back to compose and play music under the pseudonym Clara Mondshine and this is his second out of three albums from 1983 "Memorymetropolis". So let me take you on a little journey into the cosmic mind of late Mr. Bachauer for you may be rewarded with enlightenment. Easy listening melodies come in smaller doses here despite his fondness for the pop oriented side of the so called "Berlin School" electronics and the overall time in which he operated this project.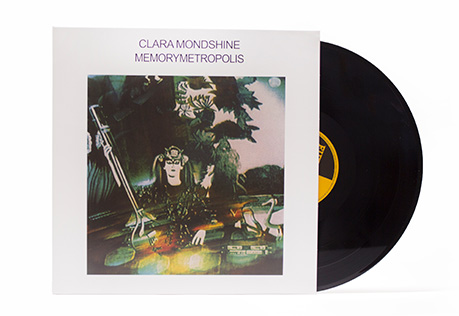 Clara Mondshine was spaced out electronics far from the average radio sound with a clear progressive edge reaching into the avant-garde territory here and there. Cool harmonies appear and commit themselves to body heating polyrhythmic grooves. But right with the next tune this album takes a turn towards the darker sectors where it strides the mystical gates with picturesque lines of sparkling synthesizer notes or cold and majestic tunes. You will feel your blood freeze while listening to these songs. Strange flashes of sound unite with rather soft chord progressions that come as a layer of chimes with the expression of angelic voices. Still you as the listener will feel the disturbance and be aware of what might wait for you beneath the beautiful surface. And as we drift further through this record we will experience many different moods that all lead us back to the classic 1970s cosmic and electronic music of Tangerine Dream, Klaus Schulze or Kraftwerk and Cluster.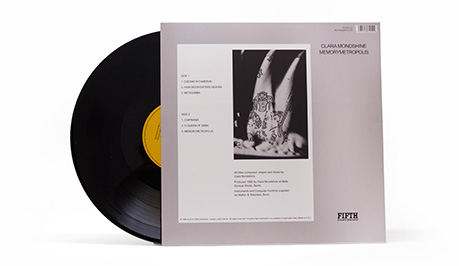 CLARA MONDSHINE builds a bridge between the scenes in Berlin and Düsseldorf which adds much depth and refreshes the spirit of the style already old fashioned back in 1983. Even more than forty years after the initial wave and thirty years after its release this is still a fascinating album, just as its predecessor "Luna Africana". Electronic Music Freaks, come and get your copy today.