Postcard Theatre Book
Label: Editions AcquAvivA
Format: zine
Out of stock
"My first postcard theatre in the 70s was a comment on the outsider status of women in the music world. Branding Beethoven as a lesbian was a way of turning the tables on the music establishment. (...) this was a time about raising consciousness about women in music." Artist book edition of 100 copies.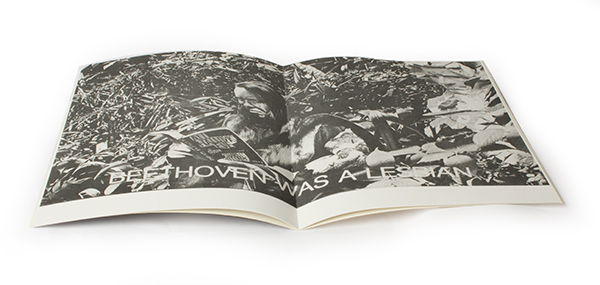 Cat. number: Edizioni Acquaviva No.15
Year: 2013
Notes:
100 copies, 15 pages, 28x20cm.