Remblandt Assemblage was recorded and mixed at home in 1980 and originally released on cassette the following year on own label. For the recording of this tape Masami used wide range of instruments: tapes, prepared acoustic guitar, tabla, junk percussion, microphone, radio, egg cutter & noise. Also this is the very first Merzbow album to use tape manipulations
Only a few copies were made and distributed on cassette in 1981, but otherwise it was not widely available until being partially reissued on the legendary ''Merzbox'' in 2000. For the first time the complete 1981 cassette version has been released on double vinyl and no changes of pitch were made in the mastering process; digitally remastered from original cassette master for this reissue by Masami Akita in Tokyo, 2016. The records have been pressed on 140 gr black vinyl with black label and black inner sleeve and comes in a deluxe silver silkscreen on black three panels cardboard sleeve with artwork of five original collage by Masami Akita (1980 circa), limited to 199 copies.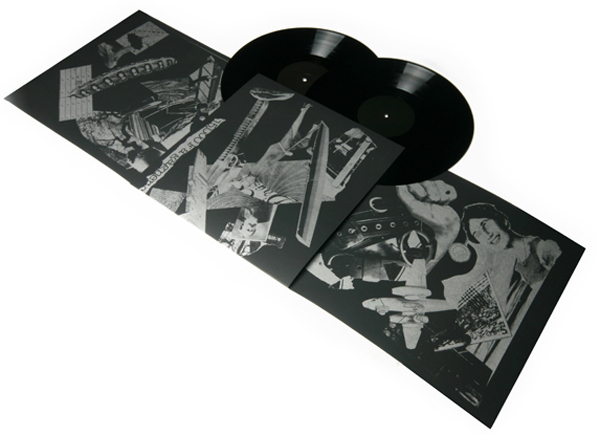 Merzbow stands as the most important artist in noise music. The moniker of Japanese Masami Akita was born in Tokyo in 1979. Inspired by Dadaism and Surrealism, Akita took the name for his project from German artist Kurt Schwitters' pre-war architectural assemblage "The Cathedral of Erotic Misery" or "Merzbau". Just as Schwitters attacked the entrenched artistic traditions of his time with his revolutionary avant-garde collages, so too would Akita challenge the contemporary concept of what is called music. Merzbow would draw further influence from the Futurist movement. Not only would he embrace the Futurists' love of technology and the machine civilization, but he would push their fondness for noise to the very boundaries of the extreme. Working in his home, he quickly gained notoriety as a purveyor of a musical genre composed solely of pure, unadulterated noise. Consequently, in 1980 Masami founded the first noise label, Lowest Music and Arts.