First ever reissue of rare, sought-after, and stoned-to-the-max Swedish underground psych/progressive/experimental treasure from 1971, originally released on the legendary Gump label and featuring the mythic underground personalities and musicians Einar Heckscher and Johnny Mowinckel. Side A is sung in English and side B in Swedish. The band name has been mixed up many times by collectors, mistaken as either Telefon Paisa (an earlier incarnation of the band) or Telefon (the album title), but this reissue sets the record straight and tells their story. Includes booklet with lots of previously unpublished photos and in-depth liner notes.
Sogmusobil were one of the first generation progg bands along with Träd, Gräs & Stenar, Fläsket Brinner and Samla Mammas Manna, starting out as a six-piece curiously known as Telefon Paisa. Einar Heckscher, wild man poet and founding member told the Arkivet podcast/website that they got the name Telefon Paisa "from the idea that if every person in the world had a telephone and some pocket money for the call there would be peace on Earth (paisa is a subdivision of the Indian rupee where a paisa equals 1/64 of a rupee)". When three of the original members left the band shortly before recording "Telefon", they changed the name to the even more curious Sogmusobil (the origins of the name in question is well documented; it's an abbreviation of "Stark och god musik utföres snabbt och billigt", roughly meaning "strong and good music performed fast and cheap" in English). Limited edition 600 copies.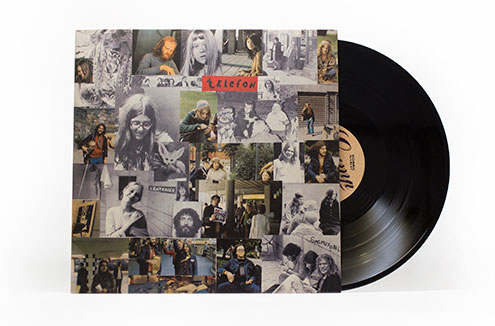 Sogmusobil's live shows were famed – or infamous – for being shambolic happenings, as confirmed by a surviving live recording from Moderna Museet (the Museum of Modern Art) in Stockholm in August 1970. Noodling and rambling, they sometimes happen to make the music gel, but a lot of the time, they appear so out of it with Heckscher apparently freeforming lyrics over a untogether mess of group noise. Judging by that, it's pretty amazing that they even managed to get an album done.

"Telefon" is indeed an acquired taste. Approaching it for the first time, it helps being accustomed to Red Krayola's 1967 album "The Parable of Arable Land", ESP-Disk' act The Godz, and the stoned out freak jams of Hapshash and the Coloured Coat saved for posterity on their debut album.