Best of 2017
Un Giorno in una Piazza + Il Cerchio degli Antichi (2Lp Bundle)
Label: Black Sweat Records
Format:
Genre: Experimental
In stock
Special bundle. In the late 70's the Italian music scene recorded a renewed interest in a sound research involved to a stimulating fusion of popular elements, jazz improvisation and suggestions of the middle-oriental classical heritage. Starting from the experience of Aktuala the idea of a common "Mediterranean air", that could compare and harmonize rhythms and timbres of various regions, enlivened a large number of musicians. In this context, it also placed the short history of Zeit and of his main member Andrea Tamassia who played and recorded with Aktuala. Their first album of 1979, seems to be a continuation of Aktuala music, it presents a compendium of styles and shapes, a collection of letters, visual notes from various places (Greece, Italy, Turkey, Hungary, Maghreb, Balcan Area etc.) rearranged in the form of an hypothetical diary, in order to create an unknown narrative scenario. In the music of the Zeit there's no formalistic or philological purposes but triumphs an attitude to imaginative incorporation always changing.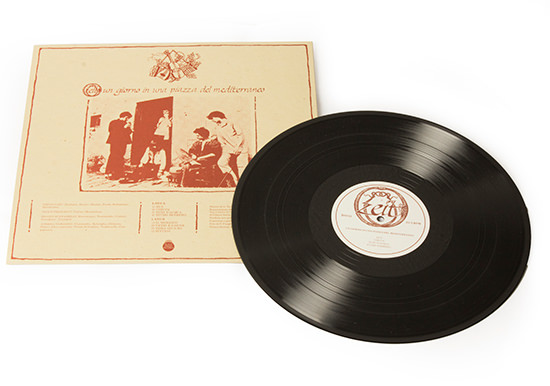 The rich poly-instrumentalism brings the rhythms of dance and ancient melodies, but also results in a palette of more abstract and ecstatic sounds with rare experimental lyricism that approach the florentine ensemble to the significant european experiences of The Incredible String Band or Third Ear Band.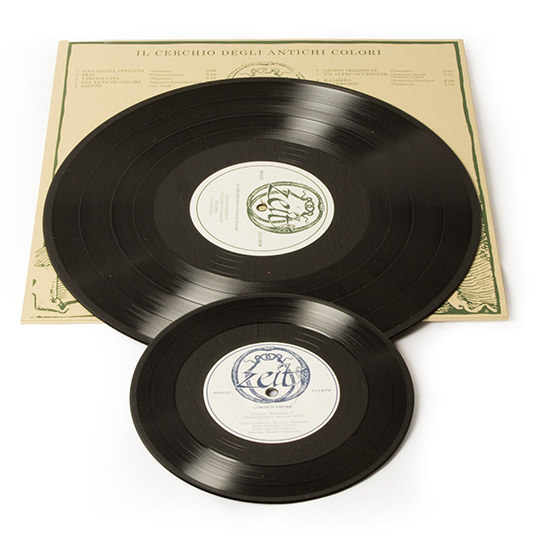 With their second album "Il Cerchio degli Antichi Colori" from 1981, the ensemble Zeit re-propose their own vision of a new cultural multi-geographical mosaic without boundaries. The sound confirms the inspired and eclectic vein of previous work suggesting even a greater conviction and maturity of intent. The arrangements tend to dilate in more alchemical and hypnotic sequences, while the range of inspirations (Balkan music, Greek, Turkish, Persian, African etc.) and the poly-instrumentalism are even more precious and varied. Decisively more experimental compositions as Gli Antichi Colori, Nuovo Orizzonte or Kalimba are indicative of an unparalleled executive expertise that flows into meditative and introspective delights by resonances now more obscure or more solar. The conpresence of popular european and middle-east atmospheres as a strong reminder to the world of dance suggest once again the charm of the meeting between East and West, in view of brotherhood and solidarity among peoples. So, the "Circle" releaves itself almost like a sound tale of distant and ancient Byzantine, Arab and Christian novels, according to a nomadic spirit that finds in music the preferred journey to joy and love. In these re-issue also appear Kolo e Variazione and Corde D'Amore, two live tracks unreleased that further enrich the repertoire of one of the most original group that Italy has ever known.