Best of 2019
Venndiagram (LP)
Label: Black Sweat Records
Format: LP
Genre: Electronic
Out of stock
Back in 2017, Black Sweat produced a lovely reissue of DSR Lines Spoel. It was easily one of our favorite records of that year. Continuing their dedication to its creator, the label now brings us yet another stunner - a reissue of a little heard tape only release from 2013, Venndiagram. Like its predecessor, we can already tell that this one is going to top our year end lists.  DSR Lines is the moniker of David Edren, an artist based in Antwerp, who, since coming into view during the late 90's, has issued a brilliant series of releases dedicated to the more striking realms of electronic synthesis - offering a particular focus to the potentialities presented by the Arp 2500 and Buchla 200 systems. It is into this wonderful world of rippling tone that Venndiagram once again pulls the ear.

Released for the first time on LP, the sounds of Venndiagram are a pure balance of vibrating oscillations, modular frequencies and rhythmic pulse, collectively sculpting, through a series of imagistic changes, a sonic vision of circular and geometric shapes, taken as reverberant coordinates of galactic sines and cosines, which interpret sounds, distortions, and melodic patterns as trajectories. All drawing from a primitive impulse on the part of their creator to the combination of lines, shapes, figures, ropes or tangents, diameters, squares or triangles, it is a futuristic imagining of the fundamental which forges sonic atmospheres full of enveloping, spiraling sounds.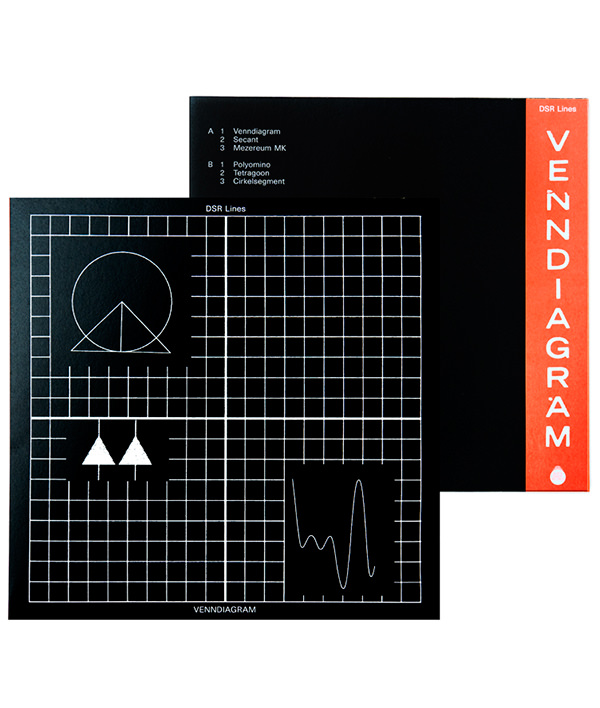 Filled with pulsing tones, vibrating ambiences, Venndiagram is what it sets out to be - an a doubled expanding universe. Luminous, radiant, hypnotic, and ecstatic it harkens back to the golden age of avant-garde electronic music, joining the human, the scientific, and the creative as a single optimistic force. Yet another fantastic entry into Black Sweat's wonderful and much needed dedication to one of the most interesting artists working in the field today. Beautiful and light, challenging and deep. Grab it fast. This one is sure to excite the heads!