Percussionist and electronic producer Jake Meginsky offer 4 obsessive tracks of pulses and bass loops. Subtle variations takes light under a complex structure costantly moving the concepts of tempo and rhythm. Jake Meginsky is an electronic musician, percussionist and composer, he has collaborated and performed with such artists as Milford Graves, Alvin Lucier, Joan Labarbara, Kim Gordon, Vic Rawlings, Greg Kelley, Bhob Rainey, Joe McPhee, Thurston Moore, William Parker, Daniel Carter, Paul Flaherty, Arthur Brooks, Bill Nace, and John Truscinski.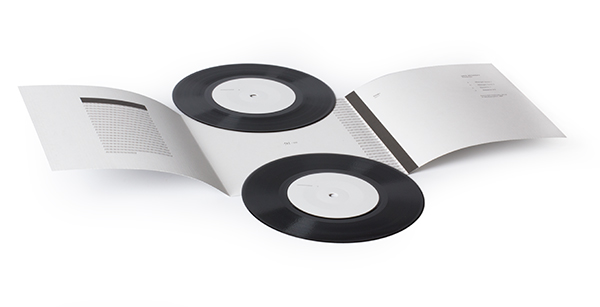 Music critic David Keenan called Meginsky's 2014 solo record, L'appel Du Vide, "a hallucinatory electro percussion masterpiece" and in the WIRE Magazine review of the album, Nick Cain wrote, "the album uses little more than a couple of sounds, extracting often head spinning complexity from a minimum of means." Art In America Magazine says, "Meginsky's digital concrète takes percussion to outer extremes."
Meginsky frequently collaborates with choreographers and has worked with Cori Olinghouse, Paul Matteson, Jen Nugent, Susan Sgorbati, Katie Martin, and Nora Chipaumire. He has a longstanding artistic relationship with Gwen Welliver, and recently composed the score for her new work, "What a Horse".