Guitarist Masayuki "Jojo" Takayanagi (1932-1991) was a towering leader in the Japanese jazz world. His first influence was Lennie Tristano, but through the 1960s and 1970s he explored and pushed the boundaries in free form jazz, leading a group called New Direction, among others.
Ever a fighting spirit, in 1982, shortly after recovering from a life-threatening medical condition and surgery, Takayanagi decided to take on a challenging task for any guitarist: To record an entire solo album. Using several electric guitars and effectors including an octave box but no overdubs, he pursues his thoughtful and spontaneous improvisations on tunes written by giants of the free jazz movement (the title track by Ornette Coleman and "Song For Che" by Charlie Haden) and a couple of tunes that belong to the Tristano School ("Lennie's Pennies" and &Kary's Trance" by Lee Konitz).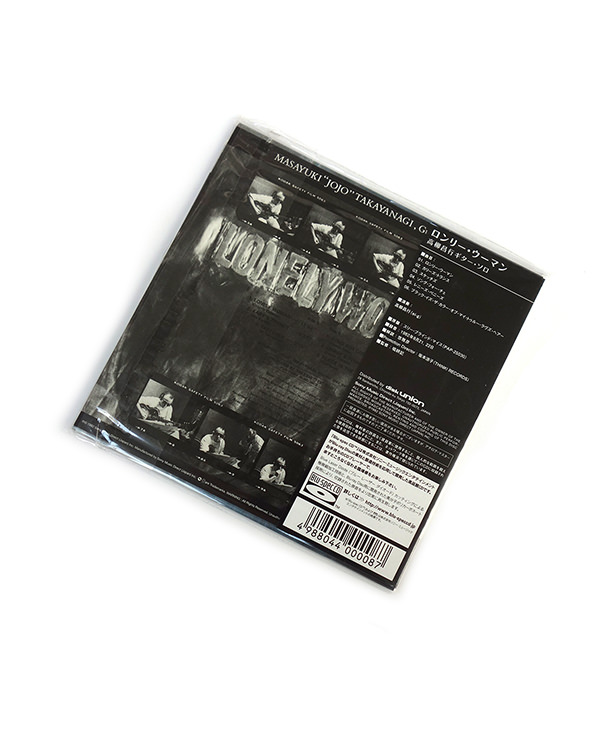 Produced by Takeshi Fujii. Recorded Sound Sky in Tokyo on August 21 and 22, 1982. Blu-spec CD is compatible with all regular CD players. Paper sleeve special limited edition.