Across the expanse of 20th century avant-garde and experimental music, few names come close to the towering importance of Luc Ferrari - a titan of electronic and electroacoustic sound, who continuously pushed the boundaries of creative possibility for roughly a half century. As many know, in addition to sprawling body of works the composer produced over his lifetime, he also dedicated considerable effort to committing his many ideas and theories to text. Now, Ecstatic Peace Library has done the world the overwhelming service of producing the first English monograph on Ferrari - Luc Ferrari Complete Works, includes his writings, original compositions, notes, text scores, artworks, and interviews. This absolutely beautiful book, sprawling to over 400 pages, has been edited and prefaced by the composer's wife, Brunhild Ferrari, and includes a foreword by Thurston Moore, an introduction by Jim O'Rourke, and an afterword by David Grubbs. It really doesn't get any better than this.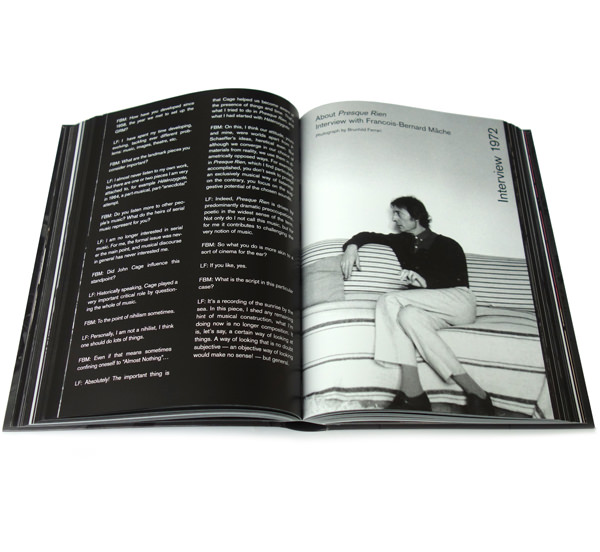 Born in 1929, and a student of Alfred Cortot, Olivier Messiaen, and Arthur Honegger, Luc Ferrari, even within his early atonal efforts for piano, was well positioned to leave an indelible mark on 20th century avant-garde music. But, remarkably, an early fascinating with electronics was to blossom into his most singular and influential voice. Following an encounter with Edgard Varèse in 1954, he adopted the practice of Musique concrète, ultimately helping to found the seminal studio, Group de Recherches Musicales (GRM), in 1958, with Pierre Schaeffer and François-Bernard Mâche.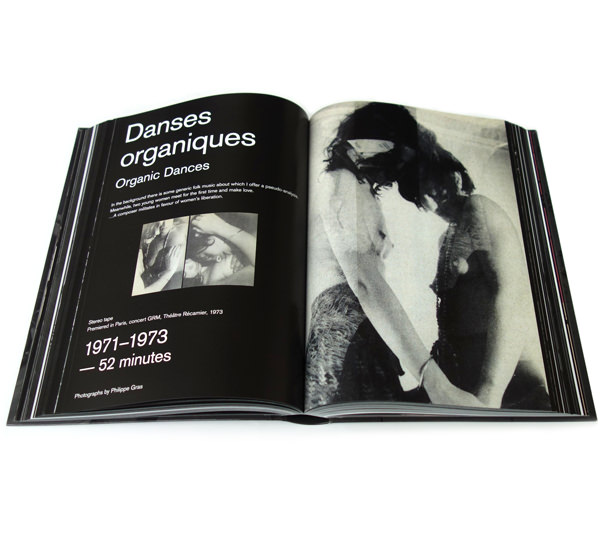 Over the course of his career, Ferrari, like most of his peers at GRM, sought new forms of democratic access and interface for avant-garde music, and worked across multiple forms - instrumental works, vocal music, text scores, electronic and electroacoustic music, radio plays, theatre, and films, attempting to bring its wonders into more lives. It is this remarkable, diverse, and optimistic inner world that enfolds from the pages of Luc Ferrari Complete Works, captured by it's many texts by the composer, as well through its featured compositions and rarely seen notes, text scores, artworks, and interviews, as well as though the thought and ideas of those most touched by his work - Brunhild Ferrari, Moore, Jim O'Rourke, and David Grubbs.

A deeply sensitive and crucial portrait of one of the 20th century's most import voices through is his words and ideas, it's impossible to recommend this one enough. An absolute must for any fan of electronic, electroacoustic, avant-garde, and experimental music. A sublime window into where so much began.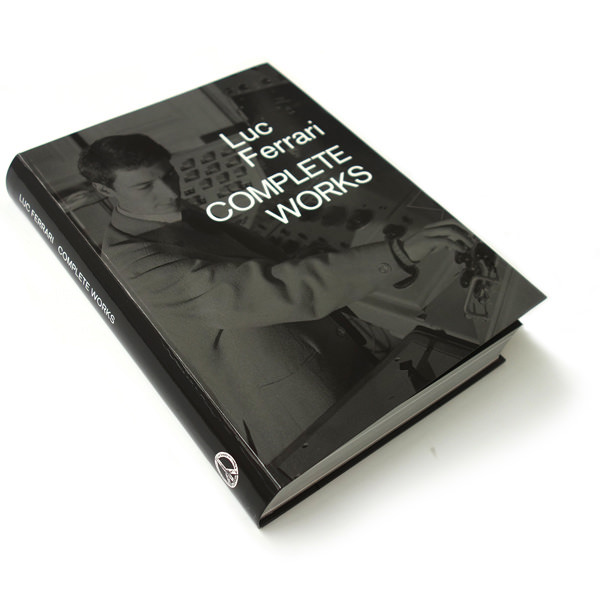 Cat. number: 9781787601536
Year: 2019