*2015 small reprint* On his second solo album and debut full-length for PAN, Valerio Tricoli conjures an atmospheric tension that's deeply unsettling. The horror and the precision he presents hang in the air, like a piercing scream behind soundproof doors that you can feel for hours after you've entered a now abandoned room. Miseri Lares' is Tricoli's 5th album, his first first solo LP in seven years. It's the culmination of tireless experimentation in studio and live arenas, presenting a definitive work characterised by incalculably complex construction and a haunting sense of spirit and narrative which is all too often elusive at the academic end of the sonic spectrum.

His bewildering alloys of atomised acoustic textures and cut-up vocals are at once jaw-droppingly unreal and disturbingly visceral, matching the oneiric dramaturgy of Robert Ashley with the sort of precise, pointillist dynamics associated with Bernard Parmegiani and the visual analogues of H.R. Giger. It's an album that will hopefully resonate beyond experimental circles and into the listening lives of soundtrack fans, sound designers and inquisitive ears looking for unpredictable, powerful, and mind-bending new sensations and ideas. This is what we feel PAN to be all about, presenting challenging, spectacular work that transcends borders.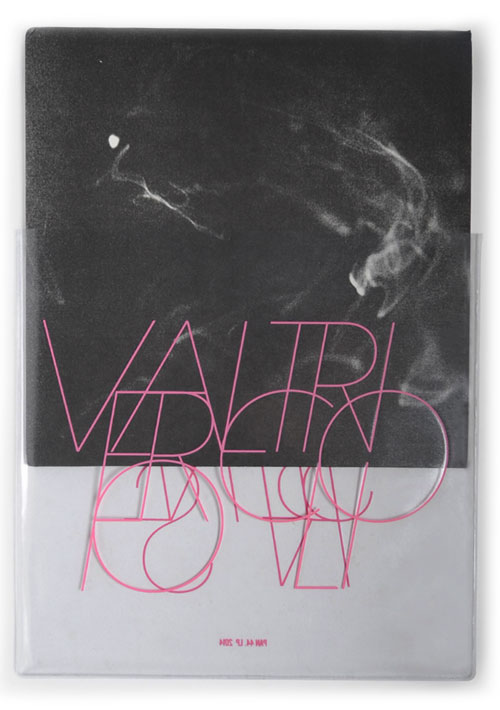 Double 140g vinyl set mastered and cut by Rashad Becker at D&M, housed in pro press jacket and a silk-screened PVC sleeve with photography by Trainanos Pakioufakis and artwork by Bill Kouligas. Includes an instant MP3 download of the full album when purchased.
**An astonishing set of Concrète pieces hugely recommended if you're in awe of Bernard Parmegiani - presented in a double 140g vinyl set mastered and cut by Rashad Becker at D&M, housed in pro press jacket and a silk-screened PVC sleeve with photography by Trainanos Pakioufakis and artwork by Bill Kouligas** An alchemical triumph of modern concrete and avant-garde composition, Valerio Tricoli's 5th album, 'Miseri Lares' is one of the most remarkable records in PAN's distinguished catalogue. (Boomkta)