** 2016 restock ** A masterpiece, tiny edition of 200 copies only. Following on from his astonishing "Miseri Lares" on Pan, here we have an uncompromising, poetic and unexpected culmination of Valerio Tricoli tireless experimentation over the past few years. Valerio Tricoli is one of the first name that springs to mind when the talk turns to current analogue synth, reel-to-reel tape fetishism and electronics. And somehow he led the way in transforming the nowadays experiments in sound manipulation into a deeply emotional, often austere and intensely personal sound-world, with enough matter to engage its listeners in both disconcerting and dramatic ways.
Valerio Tricoli explores electronics and acoustic transformation in a narrative work, rather than simply examining the phenomenon of electronics (not far from pioneering electronic music experimenters like Luc Ferrari and Bernard Parmegiani to name a few). His work stems from a great concentration, and the evolving structure creates an organic flow to the work, that has the quality and texture of a memory, something of the past, yet timeless and still current. While creating a proper narrative structure, music hovers between the "brutal recall of real life" and the infinite realm of imagination, and sounds take shape and become real characters of a story. The track "La Solidità della Nebbia" evokes the ghosts of Luigi Russolo, it's a composition based on 1/4-inch-tape treatments of samples of both Intonarumori and self-built acoustic instruments made to resemble the sonic qualities of Futurist's instruments, emphasizing Russolo's generally unacknowledged interest in the occult, and how his aesthetics of noise were intended to "boost practitioners and listeners into higher states of spiritual consciousness".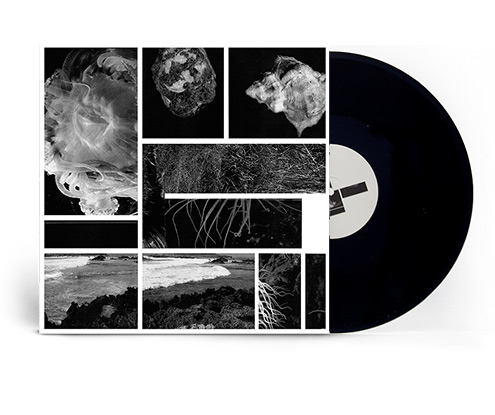 Russolo lays the foundation of a new music, based on what he calls Futurist noise-sound. All sounds of life, whether natural or derived from man-made devices and machines, should be incorporated into music. He also strongly encourages the development and design of new instruments capable of producing new kinds of noises, suitable to the mise en etre of the now expanded acoustic imagination of the composer. Russolo himself, some months after the publication of the manifesto, would present his own Intonarumori (Noisetuners).
"Di Vaga Crepa, di Gelido Futuro", on the other side, is a long tracking shot in which electronic and concrete sounds are recounted by Revox tape recorder and digital processing techniques.