**Very rare original 1975 LP masterpiece, few copies available** A twisted gem from the dark Italian maestro, Egisto Macchi of Gruppo di Improvvisazione Nuova Consonanza fame. "Sei Composizioni" was released on the Italian label, Gemelli, in 1975, and was Egisto Macchi's 10th full-length library music LP. His typically dark and discordant approach can be compared to some of fellow Italian composer Piero Umiliani's own library music efforts.
"Sei Composizioni" consists only of 6 tracks, though two of these are long-players, approaching and exceeding 10 minutes in length. Macchi manages to make a powerful statement in a relatively short amount of time with his hauntingly effective compositions, which rival even the most legendary of horror film scores. This is music designed to infect your mind with paranoia and nightmares, and it succeeds masterfully. While I don't have time to thoroughly review each track, I would like to focus on the two tracks which stand high above the rest contained on this album.
The second track, "Kleines Dachauer Requiem", is an absolute masterpiece of dark and experimental music. The vocals, which are utilized as musical instruments in his composition, are the highlight of the track. Choral chants, menacing hisses and haunting whispers are brilliantly used throughout . The sound of glass breaking and unidentified items clashing together make up the abstract percussionary sounds. At first the atmosphere is sparse, as the vocals and sound effects are used rather sparingly. Layers of sound are subsequently introduced, and the tension begins to gradually build toward the latter half of the track. The choral chanting becomes more frantic and urgent, eventually reaching a nearly overwhelming atmosphere of suspense and dread. The cacophony of overlapping voices creates a deliciously sinister sound. If you could make a recording of the descent into the mind of a psychotic individual, I would imagine that it would sound something like this, as each layer of the subconscious is explored before finally emerging upon the chaotic source that lies at the heart of the disturbed mind. A masterpiece of library music.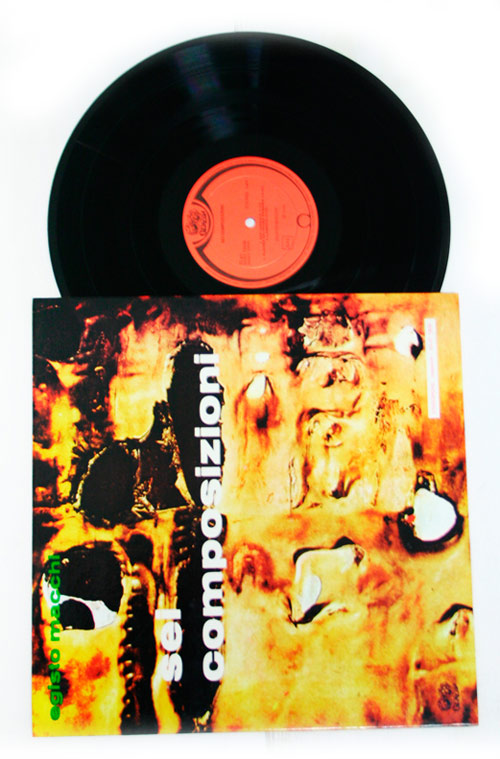 Cat. number: GG.ST. 10.036
Year: 2013