Pinkcourtesyphone sends you a Sentimental Something from the depths of its obsessed heart. A sonic love note of smudged ink. Joined by the otherwordly Evelina Domnitch, friend and former cover model and vocalist on the acclaimed 2014 Description of Problem CD, which also featured contributions from Cosey Fanni Tutti, Kid Congo Powers, AGF, and William Basinski. On the central core, "Tears of Modernism," Miss Domnitch wields her dark magic on theremin, weaving a mournful kiss on the envelope from beyond. Packaged in a pink jacket on thick board stock with a lush matte finish; limited to 300 copies. Richard Chartier (b. 1971), sound and installation artist, is considered one of the key figures in the current of reductionist electronic sound art that has been termed both "microsound" and neo-modernist. Chartier's minimalist digital work explores the interrelationships between the spatial nature of sound, silence, focus, perception, and the act of listening itself. Chartier's sound works and installations have been presented internationally in galleries and museums, including the 2002 Whitney Biennial, and he has performed his work live across Europe, Japan, Australia, and North America at digital art and electronic music festivals and exhibits. In 2000 he formed the record label LINE and has since curated its continuing documentation of compositional and installation work by international sound artists and composers exploring the aesthetics of contemporary and digital minimalism. In 2010, Chartier was awarded a Smithsonian Institution Artist Research Fellowship to explore the National Museum of American History's collection of 19th-century acoustic apparatus for scientific demonstration. Pinkcourtesyphone is a more emotional, even musical side of his work. Pinkcourtesyphone is dark but not arch, with a slight hint of humor. Pinkcourtesyphone is amorphous, changing, and slipping in and out of consciousness. Pinkcourtesyphone operates like a syrup-y dream and strives to be both elegant and detached.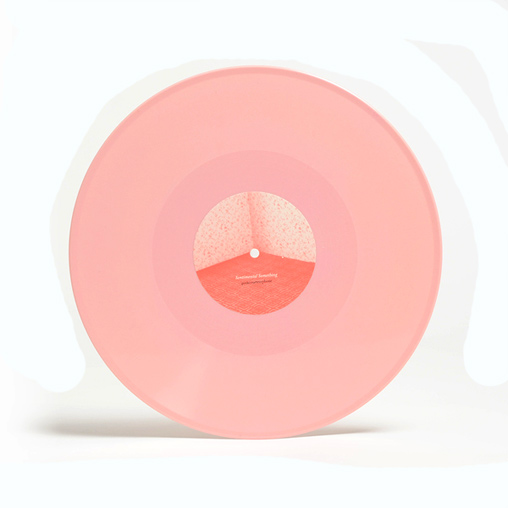 Cat. number: IMPREC 416LP
Year: 2015
Notes:
Pressed in an edition of 300 copies on pink vinyl and packaged in a pink jacket on thick board stock with a lush matte finish.