Best of 2018
Shozyg Music For Invented Instruments (Lp)
Series: FMP Records Series
Format: LP
Genre: Sound Art
In stock
€19.90
Last Copies ** Limited Edition of 200 copies. This is the first album in BeJazz reissue series of long-lost classics from the legendary vaults of FMP Records, presented in restored original packaging and newly remastered for optimal sound ** Working with his own, specially crafted electronic instruments, Hugh Davies generates soundscapes that are at times whimsical, ritualistic and profoundly playful. Shozyg, a performance and improvisational instrument, first created in 1968, consists of fretsaw blades, springs, and a ball-bearing, mounted inside an encyclopaedia volume. There is a certain magic, a celebration of sound and soul, in these recordings from the Claxon Celuid Festival and the 'Workshop Freie Musik'.
Davies developed an interest in electronic music early: in January 1962, at 18, he visited Daphne Oram's Tower Folly studio to further his knowledge on the subject. Davies studied music at Oxford University between 1961 and 1964; shortly after completing his degree, he travelled to Cologne, Germany, where he worked as Karlheinz Stockhausen's personal assistant until 1966. Davies then lived in Paris and New York working on compiling the Répertoire international des musiques électroacoustiques (RIME) or, International Electronic Music Catalog – a survey of electronic music studios, compositions, and techniques published by M.I.T. Press in 1968.

On his return to England in 1967, Davies founded the Electronic Music Studio at Goldsmiths College; Davies was the studio director until 1986 and then a consultant researcher until 1991.  One of the main activities in Davies's own work, which spanned over 40 years, was building and discovering new musical instruments, often consisting of salvaged materials, usually electronically amplified, and on which he improvised solo or as part of a group.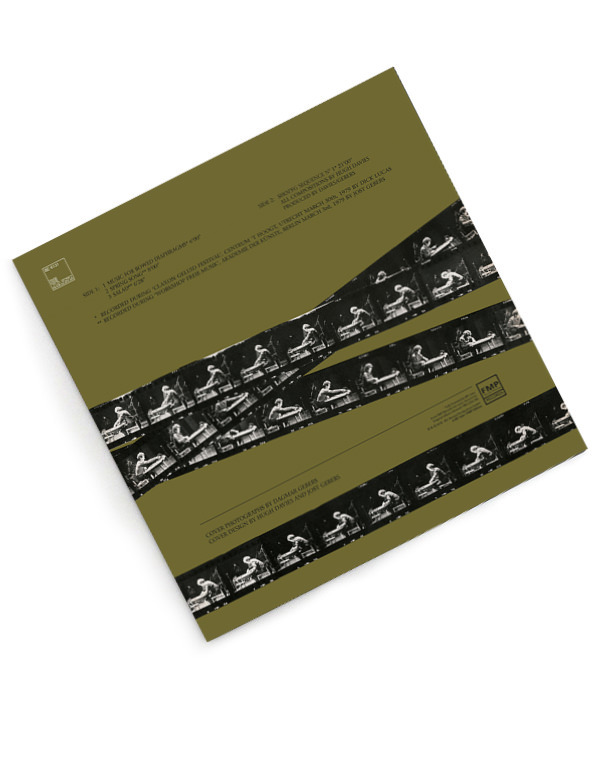 BeJazz's edition, the first album in the imprint's reissue series of long-lost classics from the legendary vaults of FMP Records, is the first vinyl issue since Shozyg Music For Invented Instruments' original issue in 1982. Emerging in an incredibly limited pressing of 200 copies, presented in restored original packaging and newly remastered for optimal sound, this is one to grab fast. Essential for any fan of FMP or the Incus scene, it's not going to sit around for long.

This is the first album in FMP reissue series of long-lost classics from the legendary vaults of FMP Records, presented in restored original packaging and newly remastered for optimal sound