Threshold Archives - Remastered Reissues CD Bundle
Label: Threshold Archives
Format: 8xCD
Genre: Electronic
Out of stock
*shipping on Tuesday* At long last, the posthumous reissues of Coil's near-sacrosanct catalogue gets underway with the first batch of eight CDs including some seriously remarkable finds. On each disc original releases are featured in their entirety alongside stacks of formerly unreleased material - remixes, demos, edits and instrumentals - amounting to one of the most gobsmacking archive retrievals of this decade. For the many who are understandably bewildered or even scared by Coil's sizeable and pioneering studio output, they form an excellent entry portal to the group's parallel world; but even if you're the biggest Coil freak, there are stacks in here that nobody, not even you, have heard before. Threshold Archives began as a project by Peter Christopherson in 2006. At the time, Peter was involved in many projects that consumed much of his time including Soisong, a re-launched Throbbing Gristle, and The Threshold HouseBoys Choir, in addition to assembling the final Coil album, The New Backwards, and the massive Colour Sound Oblivion box. With the passage of time, intercontinental moves, and record label bankruptcies, many master recordings and artworks were lost, damaged, or degrading. At the time of his passing in 2010, Peter had only begun to assemble artwork for Threshold Archives releases, but no project was completed. The music was scattered across numerous sources, including DATs, cassettes, Betamax masters, reels, and old computer hard disks with long-outdated and incompatible operating systems. Peter didn't have time to sort through and identify it all, so he sought help. Discussions and agreements were reached and the blueprints of Threshold Archives were made.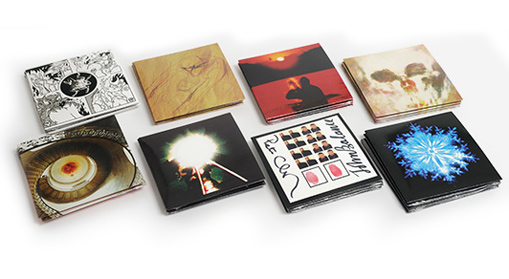 Through the efforts of former Coil members, friends, and family, these collections are finally materializing. The quality of these recordings varies greatly, as does the artwork that was available. Additionally, many previously unreleased songs have no titles available. Coil was Geff (John Balance) and Peter (Sleazy), who presented Coil as a complete experience; song choices, mix, order, cover artwork, layout, live visuals, costumes, guests, etc. Without Balance and Sleaz, there is no official Coil release nor will there ever be again. Nothing that bears the word "Coil" is authorized, official, or sanctioned by Coil as Coil has ceased to exist. Coil are a quintessentially British proposition, who made music that was always hard to categorise or stick in any given genre box. They remained consistently challenging during their career, evolving with each new release. There's a deep connection to nature and the male psyche, and if you stop to muse on the fact that Coil were making openly gay music during Thatcher's reign, it really does become apparent just how hard they were kicking against established norms and the horrific politics of the time.
But in the end, it all comes back to the music, which remains unique and beguiling.
Cat. number: T ARCH 004 - 011
Year: 2015
Notes:
8 remastered + expanded reissue CDs on Threshold Archives. Include:
The Angelic Conversation, Panic, The Wheel, The Anal Staircase, The Consequences of Raising Hell, Wrong Eye, Windowpane, The Snow