Pascal Comelade's Wings On Rocks EP includes three tracks: an extract of the soundtrack for Bob Wilson's ballet Wings On Rocks (1999) featuring Richard Pinhas on guitar, a previously unreleased track from 2009 and a new version of "The Nothing Twist", recorded with The Liminanas, featuring Xarim Aresté on guitar. French-Catalan musician Pascal Comelade, born in 1955, began making strange cover songs of rock and easy listening standards with such instruments as singing saw, toy piano etc. He later developed an un-confoundable style, co-operated with artists like Robert Wyatt or Faust, and even counts with the Japanese band, the Pascals.
.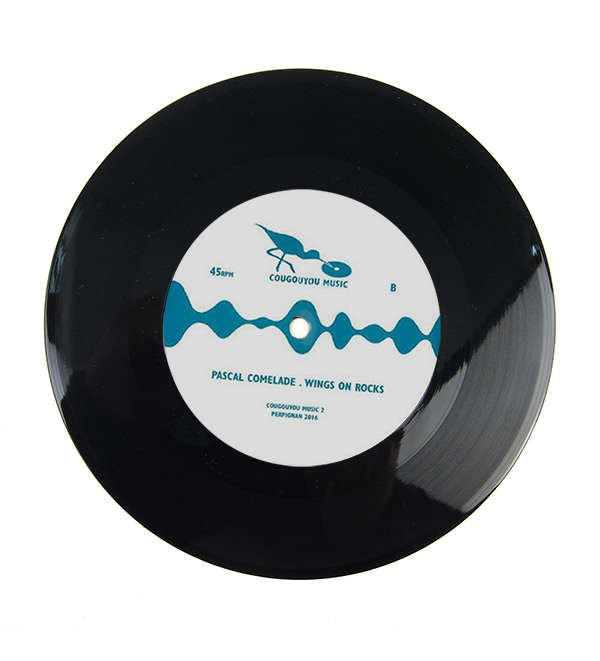 Cat. number: Cougouyou Music 2
Year: 2016
Notes:
Produit par Pascal Comelade Éditions Because Music Limited to 500 ex.