180-gram LP with bonus 7". Eduardo Polonio has been one of the key figures of Spanish music since the late 1960s, especially as a pioneer in the field of electroacoustic music. He was a member, with Luis de Pablo and Horacio Vaggione, of Grupo Alea Electrónica Libre (1970-1972), the first Spanish group to play electronic music live, and he has been one of the main figures of Barcelona's Laboratorio Phonos studio since 1976. He was also a founding member and president, between 1988 and 1994, of Spain's Electroacoustic Music Association. In 1994 he received the Magisterium award at the Grand Prix International de Musique Électroacoustique in Bourges, France. His deeply personal body of work has often gone beyond recorded sound to establish a dialogue with physical space and other artistic creations, as exemplified by his numerous collaborations with sculptors, video artists, painters, experimental filmmakers, and stage designers, and his own work in the field of installation art.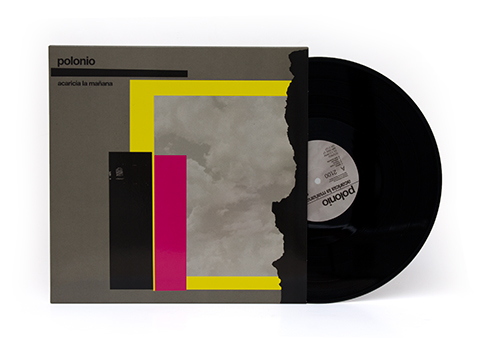 In 1976 Polonio moved to Barcelona and became involved with the city's Phonos Electroacoustic Laboratory, meeting composers Andrés Lewin-Richter and Josep María Mestres-Quadreny. This was the beginning of the creative period reflected on Acaricia la Mañana (1984), which contains 11 pieces recorded between 1976 and 1984 at Phonos and remastered at Cuenca's Gabinete de Música Electroacústica. On these pieces, Polonio employs various synthesizers, including Polymoog, Minimoog, EMS, and a Farfisa organ, for a sort of suite constructed as a collection of short pieces from imaginary countries. The cyclical repetition of these short melodic sequences, which bear a clearly modal and even tonal quality, are built from three or four electronic tracks, but the texture is more heterophonic than polyphonic, as the composer plays with imbalance in the superposition of the repetitions.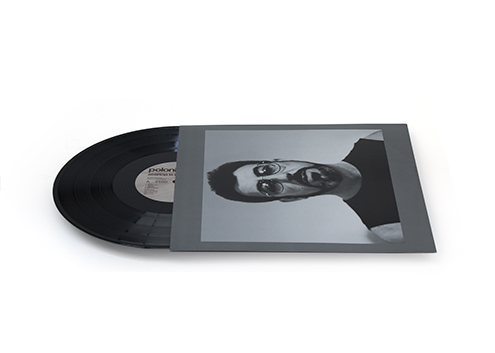 Each synth track is also underlined by noticeable differences in timbre, resulting in a suggestive heterophonic texture that captivates with its fragile and pleasant appearance and reveals a great refinement in the rhythmic and melodic treatment. It's not an exaggeration to say that Acaricia la Mañana is a classic, and an essential record in the history of Spanish electronic music. This facsimile reissue of the 1984 LP released by Unió Músics includes a bonus 7" featuring four previously unreleased tracks recorded by Polonio during the same period of 1976-1984.