The music you are about to hear defies categorisation. Peter Cusack's debut long player from 1977 is a peak into one of the most varied and experimental musical scrapbooks you are likely to hear. Infused with natural sounds and a healthy dose of musical abstraction, it is difficult to pigeonhole this record into any genre. It is the kind of record you wished existed while nothing really came close to the mark. A solo album of guitar and environmental sounds, a montage filled with montages where references to and resonances of varied, often disparate soundworlds spill in every direction.  The music manages to be both blatant and covert at the same time; it's clearly, acutely disjointed and polyvocal yet strangely out of focus in regard to intent.  But that's a thing about montages: by having nothing lead causally, conventionally to the next, a radical, imaginary simultaneity occurs; you continue to experience the presence of each previous section (even though you no longer hear them) even as a new one abruptly presents itself - all this without the actual physical interference that happens with collage.  Presented here for the first time since its initial pressing with extensive new liner notes by Toronto-based composer-performer Martin Arnold, writing that compliments the utterly singular notes Cusack provided for the initial release, reproduced here as well. The LP comes as a limited Edition pressing in full color cover with a fold-up tri-panel inner sleeve housing a Nagaoka anti-static record sleeves, green colored vinyl and Obi.



Peter Cusack is an improvising guitarist, field recording artist and occasional whistler. He founded Bead Records in 1974 to release the only LP by Touch Of The Sun – his shortlived duo with clarinetist Simon Mayo, but the label went on to become a collectively run initiative that produced more than 30 albums of improvised music. The following year he was among those who founded both the journal Musics and London Musicians Collective, both of which were important focal points for London's nascent improvising community.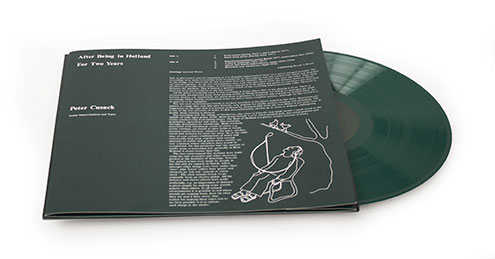 Cusack was a member of the eclectic freeform group Alterations with Steve Beresford, Terry Day and David Toop, as well as their irreverent seaside covers spin-off The Promenaders. He formed significant musical relationships with instrument builder Max Eastley, multi-wind instrumentalist Clive Bell, vocalist Vivienne Corringham and sampling trombone player and composer Nicholas Collins.