Best of 2017
Estórias Para Voz, Instrumentos Acústicos e Eletrônicos (LP)
Label: Blume
Format: LP
Genre: Electronic
Out of stock
Instant download included with the purchase.
The legendary debut of Jocy De Oliveira - and a landmark classic from the 70s Brazlian Electronic music scene. To quote Keith Fullerton Whitman, this is the "lost Tropicalia / Psych / free-Vocal / Ring-Modulator freakout / jam hybrid that you've only dreamt about!"
It is difficult to overstate the importance of Jocy De Oliveira. Defined by a body of singular music spanning seven decades, within the histories and continuing legacies of avant-garde practice, she is without equivalent. Her work is a lens - a window into breadth, idealism, and actualities of her many eras - of all the possibilities they've held. While she remains a widely celebrated voice in her own country - Brazil, perhaps more than any other figure, Oliveira's life and career, with her album Estórias Para Voz, Instrumentos Acústicos e Eletrônicos from 1981 - resonating through a shimmering body of organised sound, unveils truths lingering in the shadows - histories long suppressed and lost - the sins suffered by the Latin American avant-garde, with the actualities of its astounding heights.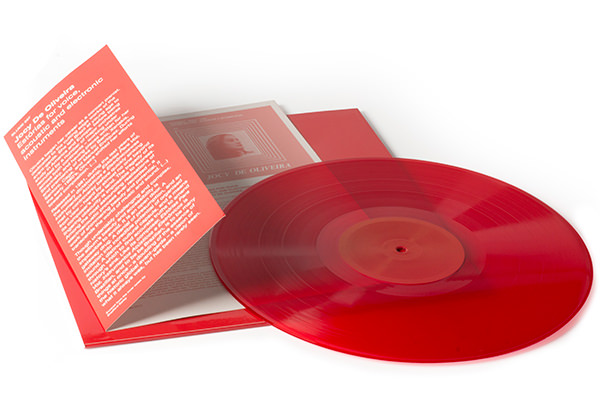 Oliveira began her career as a concert pianist, dedicated to the cutting edge works of the avant-garde. She left Brazil at young age to study in America and Europe, before being recruited by major orchestras across both continents - working under Stravinsky, and having pieces written for her and premiering of works by Berio, Xenakis, Santoro, Cage, and Manuel Enriquez. Her rendering of Messiaen's Catalogue D'Oiseaux is still widely held as the definitive version. During the early 1960's, Oliveira shifted her efforts toward composition. A wildly restless creative mind, she embarked on a process of folding organised sounds across nearly every context it could inhabit - public and private interventions, theatre, installations, film, video, tape, as much as the concert hall - blurring the lines between performance and composition, incorporating diverse media well beyond the world of sound. In 1961, within a collaborative theatre work written with Luciano Berio -  Berio Apague Meu Spot Light, she instigated the first performance of electronic music staged in Brazil. In 1968 she joined Pauline Oliveros and Annea Lockwood as one of the only women asked to contribute to the legendary publication Source: Music of the Avant Garde - entering its fourth and seventh editions, and became its sole Latin American contributor. Only the beginnings of what, over the coming decades, would rise as her singular and astounding body of achievement and work.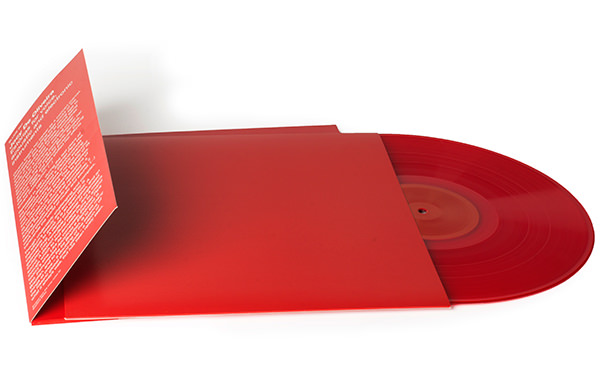 Released in 1981, during the last years of her country's military dictatorship, Estórias Para Voz, Instrumentos Acústicos e Eletrônicos was met by controversy before quickly sinking from view - heard by almost no one beyond Brazil's borders. Among the most astounding realisations of electroacoustic process ever recorded - a work of shimmering beauty and potential, across its two sides, Oliveira yields works which level the field. A series of sonic stories for voice, and acoustic and electronic instruments - prepared piano, violin, percussion, synthesizers, electric celesta, etc, it the album's singularity, culture, humanity, and introspection which can not be displaced. Like its composer, Estórias Para Voz, Instrumentos Acústicos e Eletrônicos is Brazilian, and to be be Brazilian, is to be many things at once. It's works draws on a diverse range of the country's musics and percussion traditions, as well as Indian raga structures, and Japanese Shomyo singing - inspired in part by the sounds of immigrant communities within Sao Paulo, the city where Oliveira grew up. Across the album's breadth, electronic music returns home - distilling the entirety of Oliveira's being, radically diverse culture, and idealism. A work of profound democracy, optimism, and truth - reforming history, and in so doing, placing the future of the avant-garde back into its own hands.

Reissued for the first time since it original release, this marks the return of one of the 20th century's most important electronic works. Presented with the care and craft for which Blume editions has become known, these are the wonders of art - the towering heights of sounds - the realm where countless possible utopias unfold.  The LP comes as a limited edition, in full color cover with a printed inner sleeve housing a Nagaoka anti-static record sleeve, Red colored vinyl and an original insert that functions as Obi as well.