Almost all great music is bridge - spanning geography and time, defying easy definition. It is the product of collaboration and mutual respect - individual voice, fused within a collective force. These are the roots for the trio Vértice, an unlikely formation by experimental luminaries, Maurizio Bianchi, Saverio Evangelista, and Juan Manuel Cidrón - each hailing from their own discrete musical geography in Italy and Spain. Devotion to sound and craft are the bonds which join. Milan based Die Schachtel is proud to present Besoch Trauma, this remarkable project's first recorded outing, years in the making and now marking the launch of a new series from the imprint - Decay Music, highlighting inspired contemporary experimental efforts in the ambient, ethereal, and emotively abstract.

Each member of Vértice comes from a luminous and historic musical pedigree. Maurizio Bianchi is one of Italy's earliest and most important figures in Industrial music, beginning to issue a wild series of visionary releases during the late 1970s. Saverio Evangelista is well known for his decades longs efforts within the seminal outfits, Esplendor Geométrico and M.S.B., while Juan Manuel Cidrón is one of the great cult figures of Spanish electronic music. Together they shed skin, reforming as one, diving into uncharted waters, while remaining unrecognizable within.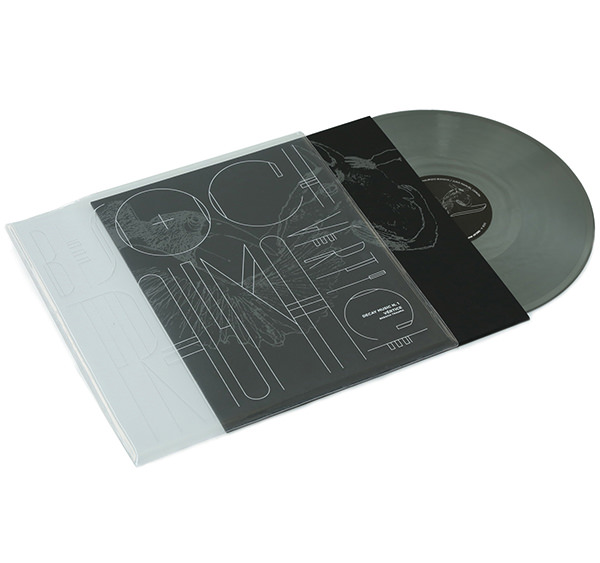 Slow, sophisticated, and a deeply meditative, minimalist wonder, Besoch Trauma progresses like a melancholic dream - the slow wilting of sounds, pondering their own rebirth. Repetitive and restrained piano lines rise among drifting synthesiser tones and textural ambiances, fall away and return, fracture, break, stagger, and distort across the entirety of the albums first side, while murky, implacable sounds breed with flirting electronics and piano, sculpting the vast expanse of abstraction which emerges across the entirety of the second - clattering and droning, filled with air, fading melodies, and rippling tones -  the inorganic rising as a synthetic vision of the natural world, and a music which entirely refuses to say what it is.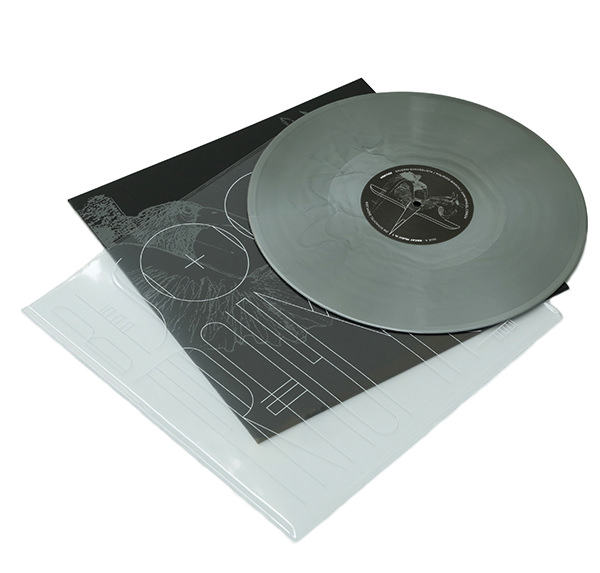 Two slow burning sides, unfolding with greater depth at every turn, across Besoch Trauma Bianchi, Evangelista, and Cidrón, joined as Vértice, build rich tapestry of creatively challenging sound - a hypothetical imagining of historic minimalism and ambient music, bred with industrial and punk. Dark, inhabitable, and unquestionably beautiful.
The perfectly sounding Decay Music records have been perfectly cut and pressed using a surprising thick grey hi-quality vinyl featuring a "decay-like" marbling effect. The overall design is by the usual suspect Bruno Stucchi/dinamomilano.com, who created a "half alchemic-half decadent" custom typeface for the series. The covers - featuring mysterious and obscure drawings by obscure artists – are printed in silver on heavy matt black paper stock, and hosted in a transparent outer sleeve, on which the typography is silkscreened in white on clear acetate.
Issued on vinyl in a edition of 250 copies and pressed to 180g marble vinyl, housed in pro-printed inner sleeve and jacket, itself contained in a silkscreened pvc sleeve