A precious double picture disc LP and booklet of radio plays (Horspiele) from sound artist and poet Ferdinand Kriwet, presenting 6 works including Hortext I, and Rotoradios I & II. Ferdinand Kriwet (b. 1942, Dusseldorf, Germany) is a German visual and audio artist who has produced films and sound works for radio and television, in particular throughout the 1960s and 1970s. As a sound artist, Kriwet is more known for his Horspiele (radioplays) series named Hörtexte (Radiotexts) produced for German public radio stations and composed with edited sound bites taken from mass media broadcasts.
Deluxe edition housing 2 x 180g picture discs in heavy duty PVC sleeves and double spine-width jacket with 6-panel 12" x 12" liner notes insert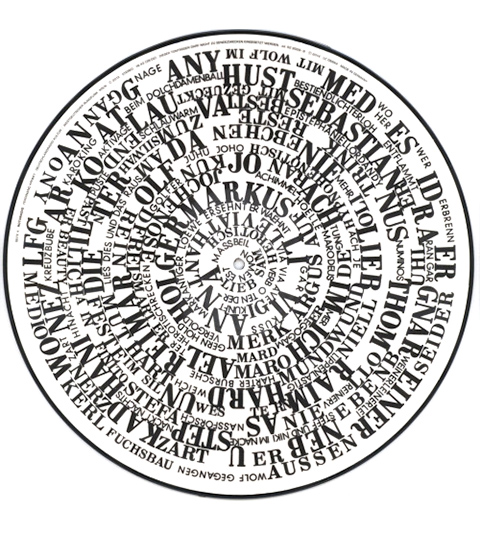 Kriwet's works are an attempt at communicating an idea of listening to something that constantly surrounds us on short, medium and long wave frequencies. Kriwet's work for radio began in 1961 with the spoken text "Offen". This was followed by texts to be seen, which abandoned the traditional medium of the book and were presented in exhibitions and on poster walls. At the same time Kriwet developed theoretical manifestos of acoustic literature which provided the basis for his radio works. Kriwet composed images and sounds into text films, which were shown in mixed media shows in galleries, churches and cinemas.