The newest cosmic excursion Lp by  Raymond Dijkstra, here playing Mellotron, Moog IIIp and Percussion. His mixture of electronics and Mellotron with assorted percussions conjures up visions of deep, mystical emotion: spacy, abrasive, frightening, and beautiful all at once. From the label press "The following Text is not about the Content of the LP. Nor is it an Effort trying to explain what this LP is about. The LP is not about Memories, nor about Remembering any of the Events described below, despite the Title. The Title points at a pristine State of Being, while being in the Middle of a Cosmic Event. The Remembering of the Manifestation of the Cosmic Event, while being in the Middle of the very Manifestation.
The Realization you recognize this. Even while you haven't been aware of it before, nor did you ever knew it existed. It is the Moment you become Whole again. The text below is merely a fluctuating Series of earthly Events, a Series of Events which may or may not have happened in a Lifetime.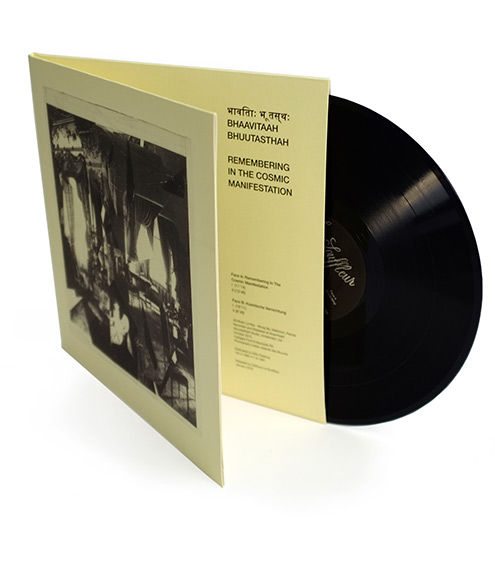 Returning to the great O...
Daydreams saturated with Distortion

Endless Circles of Circles in a Room: I was lying on my Bed. Motionless. At the same Time moving forward in Acceleration, in a Tunnel. Turbulence. At the End of the Tunnel there was always Freedom, floating in open Air… At the same Time in my Room, sparsely lit. Cosmic Chaos. I was working on a Painting; my Hands still dirty from the Day before. The Painting contained many Layers from being overpainted over and over again. My History contained in Layers of now unseen Visions. Like Memories. One Year Before I was in Front of the same Painting. In a different Room. In a different Town. I had been working on this Painting before… It was like painting my own Life over and over again. The Board was too small to just contain only a small Fraction…

I woke up in Violence. Two Hands were holding me while two other Hands were punching me. Around me it was black and cold and I saw about thirty staring Faces around me. Apathetic, curious Gazes in a Mixture of Disgust and Bloodlust. Three old Friends were in between them. Their Faces were partly cowardish and ashamed for letting their Friend fall. When the Fight was over, they picked me up and dragged me Home. It was the last I saw from them. It is interesting how sharp you can see all the Details of an Event while your Consciousness is slipping away. In the Crowd I recognized a Girl who I'd seen walking through Town regularly.

The other Day I stumbled upon H. We had been very close Friends once in another Life. I still feel Friendship. Although our Friendship was lost a long Time ago. He only knew me the first 19 Years of my Life. The last ones of these were pretty hectic. It is funny to know when someone thinks of you, he sees an Image from Days long gone. I exist in many Realities. His Memory of Me is as real as is the current Me. Today I saw Me again. Upon Goodbye, we embraced. Again in another Life, me and A, my dear best Friend were walking through Town. A had committed Suicide a few Years later. He was only 13 when he had laid himself on the Tracks of a coming Train. The Universe ended then. His. And Ours as well. Just a Couple of Days back I was standing in front of his Grave for the first Time in 34 Years. His Mother was buried in the same Grave just two Years back. His Father's Name was already engraved on the Stone, while still alive. I will always love you, A. My fragile Italian Friend with vibrant blue Eyes.

I remember being in a Room. In front of a Mirror. I wanted to go somewhere and tried to do my Hair in a Bun. A great Part of my Hair got loose from my Head, but stayed together, like a living Wig. I couldn't get it into a Knot. At a certain Moment I put the separate Part aside and the Rest on my Head, but I looked like some Sort of Transvestite with Bebop Hair and a strange (blonde) Wig. I searched for the Part of my Hair which I'd put aside, but couldn't find it in any Way. Mum and Dad wanted to go somewhere with some Kind of small Car, to search for my Hair, but I was the only one with a License and I couldn't drive because I'd lost my Hair…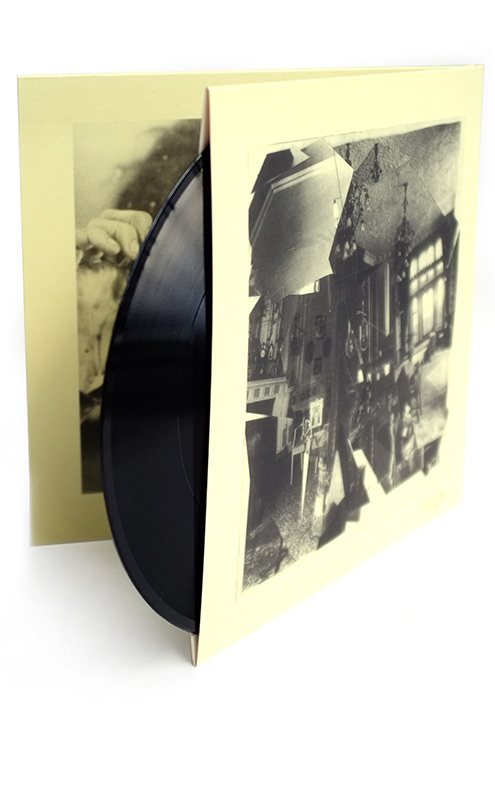 I remember climbing with a large Group of People inside a big Department Store, onto a steep Path (45)(instead of a Staircase which should have been there) to the second Floor of the Building. We held ourself to Parts of the Railing so as not to fall down. It reminded me of a Department Store in my old Hometown, only much bigger. Everywhere I looked was Sand and a lot of Dogshit. We visited the Place because it was said there would be some rather big Birds. I told a Friend (to clarify which Bird it was) in a Piece of Varse there was a Bird who we could spot here, but I couldn't remember it's Name. He wasn't acquainted with Varse well enough to tell me which Bird it was I told a Girl in Front of me, (who'd let me pass before her in the Meantime) that just before we would be Upstairs, the real Test would only than come, namely, if we'd really be such good Soccer Players (It was a Joke of me...) Arriving Upstairs, my Friends had suddenly disappeared, as I assumed they were looking at Something, Somewhere. The whole second Floor looked more like a giant Soccer Field (as far as the Eye could see), somewhere outside (there were no Walls). I went to the Dressing Room to get into my Soccer Uniform."