Outstanding visionary stuff from Mexican artist Ariel Guzik – the kind of record that's a great introduction to his practice – and a sound relic from his mindbending Cordiox, a monumental stringed instrument animated by invisible magnetic forces.
Cordiox is a four-meter acoustical tower, a hyper sophisticated musical instrument created by Ariel Guzik. In its depths resides a quartz cylinder, which constitutes its central acoustical axis and took up almost half of the budget of this work. Exploring its ever-changing range of tones, drones and resonances Cordiox pushes to listen to his surroundings without the need of any speaker, making invisible resonances become perceptible, woven by a very complex net of wires within, as well as by four interconnected towers that seem to be futuristic reverbs inside a baroque building – reminding us of the scene in 2001: Space Odyssey where the astronaut Bowman, the astronaut, finds himself lost and isolated in the middle of a room decorated in the style of Louis XVI.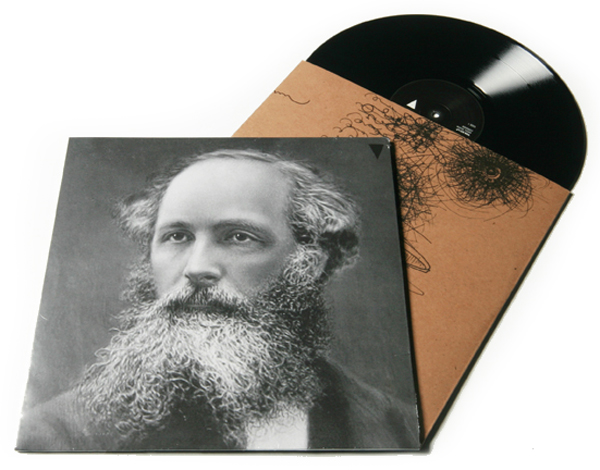 In redefining the concept of sculpture in pure sound terms, the work of Ariel Guzik extends an explores a new aural experience beyond the sound itself, an investigation into the realm of "pure acoustics". And it comes with our highest recommendation!
Ariel Guzik, Born in 1960, Mexico City. Musician, researcher, artist, iridologist, herbalist and inventor. He designs and produces mechanisms and instruments to enquire into the various languages of nature. He is the director of the Nature Expression and Resonance Research Laboratory in Mexico, which for over 25 years has freely explored the phenomena of resonance, mechanics, electricity, and magnetism as foundations for the invention of mechanisms that give voice to nature through music. His research work is the reflection of an intimate need to generate an atmosphere favorable to the enchantment of the world. He intends to preserve mysteries, rather than decipher them, favoring the perception of natural phenomena through the senses, fascination and fantasy. Installations and individual exhibitions of his work have been presented in national and international institutions.