'Every Color Moving' consists of 6 discs, covering 7 hours of the 15 first years of Steve Roden musical activities. The first 4 discs contain unreleased works and impossible to find small editions. The last 2 discs offer a selection of tracks made for compilations during the same period. From the surprising early experiments to the development of his often imitated but never equalled lowercase' aesthetic, these are some of Roden's earliest works, documenting numerous rare and unreleased recordings.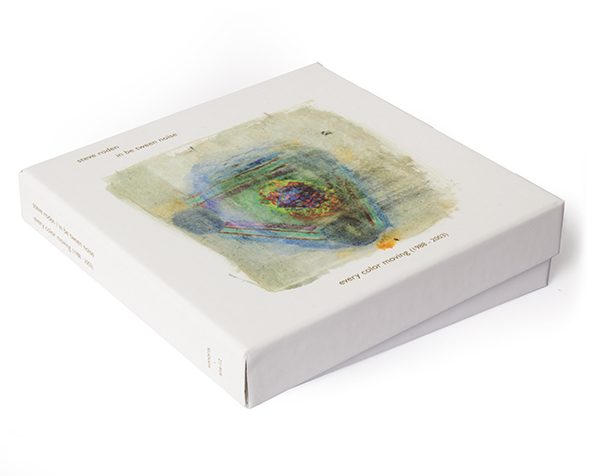 The discs are accompanied with a 32 page booklet with an essay and extended track notes, written by the artist. Steve Roden (1964) is a visual and sound artist born in Los Angeles. Roden's work includes painting, drawing, sculpture, film, video, sound installation, and performance. Roden's earliest musical experience was as the singer of the Los Angeles punk band 'Seditionaries' from 1978 - 1982, performing locally with some famous bands from this scene. Roden's early works moved from loud to quiet in the midst of an emotional crisis at age 18, fueling a shift in his work, with the discovery of Eno's Obscure label. In the early -1990's Roden discovered the Broken Music catalog (an encyclopedic survey of records related to visual artists), offering a context for an artistic practice rooted in both visual and sound art. In 1990 Roden released his first recording on a self-released cassette titled 'the secret of happiness' under the artist name 'in be tween noise'. Since then, Roden has released 45 solo recordings on various labels, alongside numerous collaborations and compilations. By the late 1990's Roden began to use his own name as the artist of his solo recordings. Most of Roden's sound works tend towards using a singular source - such as objects, architectural spaces, field recordings, or texts.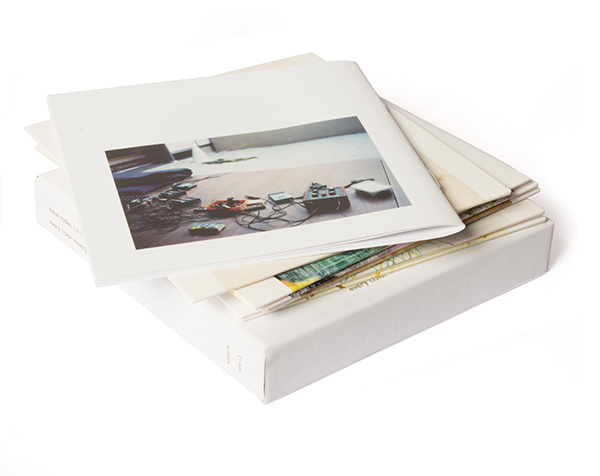 These things, become abstracted through humble electronic processes to create new audio spaces, or 'possible landscapes'. In 2000, he used the term 'lowercase' to describe a music that 'bears a certain sense of quiet and humility'. Over the years, he has created a rich and diverse body of work that is uniquely his own, mixing conceptual rigor, experimentation and musicality.