** restocked ** Twenty years after its first publication, Art Yard are proud to present the fully revised 2nd edition of Hartmut Geerken's long unobtainable Omniverse Sun Ra, a definitive hitch-hiker's guide to the Sun Ra galaxy. 304 full colour pages / 1850 gramms - Size: 290mm x 245mm Portrait. Revised and expanded second edition of Hartmut Geerken and Chris Trent's comprehensive reference Omniverse Sun Ra, originally published in 1994. Full-color 304-page hardcover book. French fold cover with metallic silver foil blocking on cyan faimei cloth. 290mm x 245mm portrait. Omniverse Sun Ra features many previously unpublished photographs of Sun Ra and His Arkestra in New York in 1966 and Germany in 1979 by Val Wilmer, and Hartmut Geerken's previously unpublished photographs from Heliopolis in Cairo, Egypt, in 1971.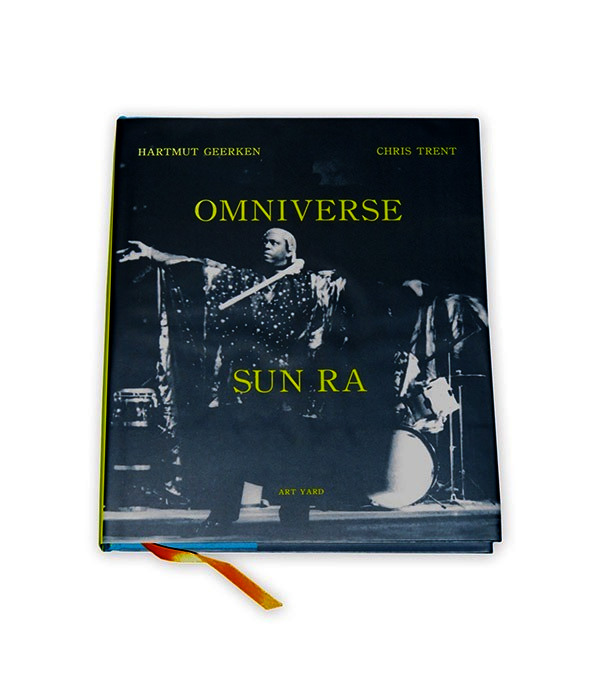 in addition to an updated comprehensive pictorial and annotated discography by Chris Trent, including chronological discography and alphabetical record title, composition, personnel, and record label indexes, as well as indexes of shellac 78RPM records, 45 RPM singles, jackets, and labels.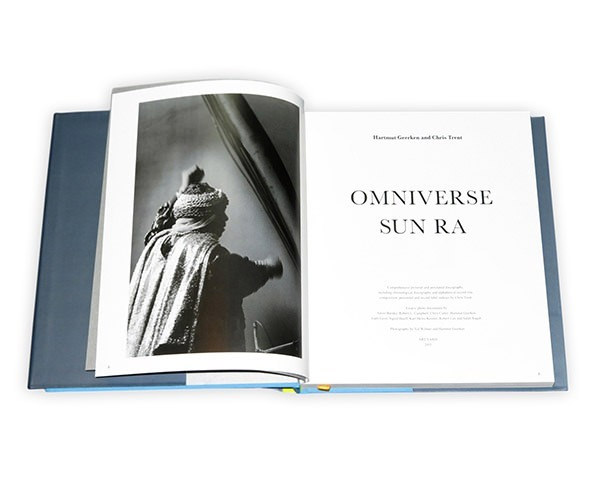 Also includes essays and photo documents by Hartmut Geerken, Chris Trent, Amiri Baraka, Robert L. Campbell, Chris Cutler, Gabi Geist, Sigrid Hauff, Karl Heinz Kessler, Robert Lax, and Salah Ragab.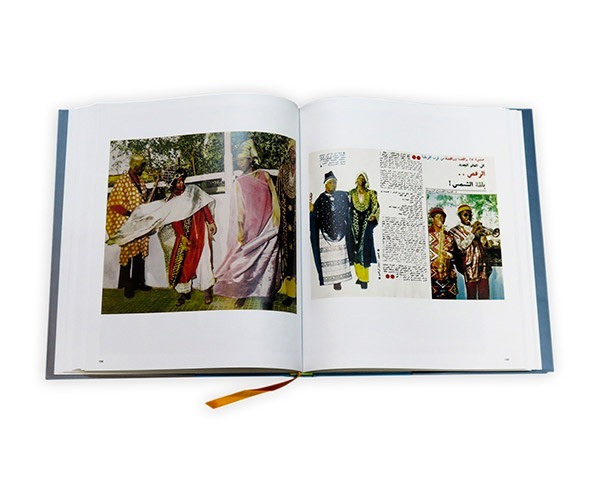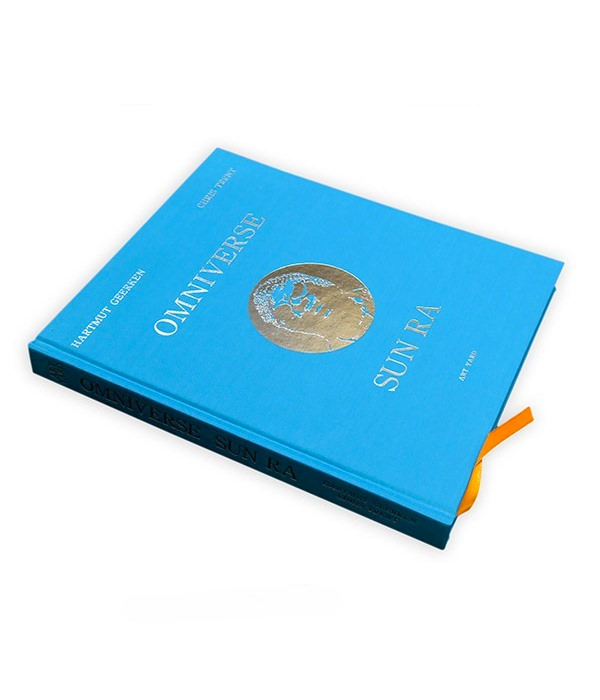 Cat. number: ARTYARD 001BK
Year: 2019