1981 debut album by new age pioneer JD Emmanuel. Texan musician JD Emmanuel's career story is, in a way, a story about how the passion of fans can make a difference; about a gifted musician whose music may have been lost to the ages had it not been for the efforts of a new generation of vintage electronic and new age music enthusiasts and collectors. The tale begins in 2005 when young music journalist, collector and record label owner Douglas Mcgowan stumbled on several dusty boxes of two JD Emmanuel vinyl albums - several hundred of them, all still sealed - at a discount book and record store in North Dallas, Texas. (The composer explains: "When we moved back to Houston in 1988, I left several cartons of them in my attic because I could not even give them away. The new house owner apparently found them and sold them to the bookstore.") The vintage of both albums - early 1980's - immediately caught Mcgowan's attention, as he was a big fan of early private issue new age music. He purchased 50 copies and took them back to the West Coast where they found eager buyers via a local collector's email newsletter. This discovery set in motion a chain of events that led to a series of critically acclaimed album re-issues and, in 2010, J D Emmanuel's return to recording and performing again. The majority of JD Emmanuel's studio recordings date from the 1980's, when new age music in America was still an indie scene and corporate interests were yet to hijack the genre. Whether you call his albums new age or not, the meditative vibe, spiritual underpinnings and self-releasing are all hallmarks of the genre in its original form. Yet his cyclic, organ-based music is so very different from most of his contemporaries of that era. Back in 1970 he was was deeply impressed by his first taste of classical minimalism when he heard American minimalist composers Terry Riley and Steve Reich. As he recently told e-zine Ricochet: "Terry Riley's 'A Rainbow in Curved Air' and Steve Reich's 'Violin Phase' totally defined where I wanted to go in music. But it took me another ten years to discover how to develop my own style." Prior to creating his own work, he was also immersed in modern jazz and long-form rock jams, attracted to their improvisational basis and ability to lull the listener into deeper states of consciousness.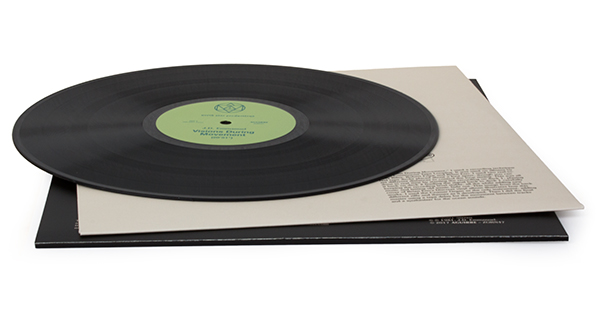 Minimalism and improvisation, then, became the foundations of his art, and the evocation of trance-like states his goal. In 1980, with his newly acquired Crumar Traveler-1 organ, analog synths, guitar and various effects, he began building a body of warm, melodic, usually stripped-back ambient trance with a certain mystical vibe that's difficult to put into words. On Rain Forest Music he builds gentle, short cycles of notes into floating clouds of sound, mostly improvising around single chords. The "minimalism" in his music lies not in repetitive patterns that barely change - the extreme end of classical minimalism - but more in the spare arrangements. There's also an open, loving optimism to the melodies that has obvious appeal to new age listeners.  Originally designed to enhance relaxation and meditation, as a background for massage or for counseling to help a person relax and open up faster. The original publishing of the LP in 1981 was through the generous support of Bob and Frances Pennington. Album cover is from an original water color created especially for the LP in 1981 by a local, Houston artist, Molly Khan. The sunrise photo was taken one morning in Virginia Beach, VA, during the 70s.

Imagine being on a cliff overlooking the ocean. It is early morning. As the sun breaks the water you begin moving to the rhythm of the music and ocean.