First full-length album by Sean McCann since 2013's Music for Private Ensemble, built around a fascinating conceptual framework, spanning a wide array of aesthetic and conceptual ideas, many of them outside the field of music. Three years in the making, Public Ensemble employs the talents of many Recital allies; a mélange of voices and instruments: violin, viola, cello, contrabass, piano, bass clarinet, tenor saxophone, flute, trumpet, pedal steel, electronic keyboards (organ, farfisa, harpsichord), percussion, other sounds, tape, and a lamp. Many of the pieces include recited text; reflections stemming from McCann's book Pacifics (R14). The narrative is meaningless or meaningful.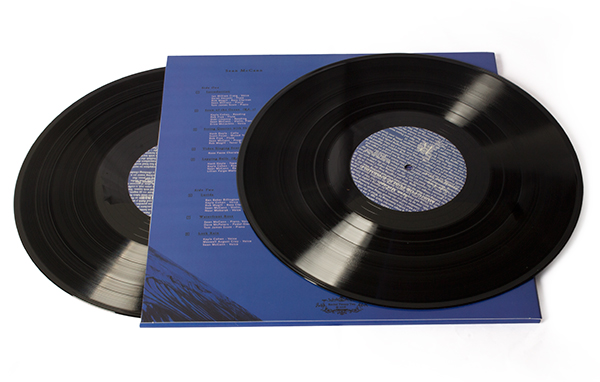 Players: Ben Baker Billington, Andrew Chalk, Kayla Cohen, Ian William Craig, Maxwell August Croy, Sarah Davachi, Hank Doyle, Matthew Erickson, Scott Foust, Rob Frye, Celia Hollander, Seth Kasselman, Graham Lambkin, Gabi Losoncy, Rob Magill, Sean McCann, Erica McLachlin, Dave McPeters, Nour Mobarak, Allen Mozek, Tom James Scott, Zachary Paul Schwartz, Troy Schafer, Cameron Stallones, Nick Storring, Matthew Sullivan, Lillian Paige Walton Rose-Paste Chorale: Kayla Cohen, Maxwell August Croy, Morgan Fox, Spencer Grady, Ursula Grady, Benjamin Lovell, Greg Manata, Erica McLachlin, Crystal Myslajek, Matthew Sage, Paula Schanes, Zachary Paul Schwartz, Alex Twomey

Limited Edition of 500 copies includes a 12-page pamphlet with texts, program notes, & artwork.