Best of 2019
Worlds Within Worlds: Part I And II (Lp)
Label: Trunk
Format: LP
Genre: Library/Soundtracks
Out of stock
Last copies, sold-out at source. Milestone. Edition of 1500 with 300 on gold vinyl; the LPs will be mixed randomly -- there will be no way of telling which color is which as all LPs will be sealed.Basil Kirchin's Worlds Within Worlds: Part I And II is one of the most important experimental and improvised jazz-based recordings of all time. Released in 1971 it sold just a handful of copies, but has become a keystone in the development of ambient sounds; originals now fetch £1000+. This is the first time this exceptional, unique, and highly desirable record has been repressed.
Originally conceived whilst walking round the docklands in Hull, Basil Kirchin felt that the futuristic music he had often imagined could actually be made. Only in 1969 and with the help of an arts grant could he afford the vital equipment he needed: a Nagra tape machine and Sennheiser directional microphone. Armed with these tools he set about recording landscapes, people, places, machines, animals, birds, bees, the zoo, and the autistic children from Schurmatt in Switzerland. He then took these recordings, edited them and then began the process of slowing them down to reveal the "little boulders of sound" hidden deep within the recordings. Kirchin built up layers of noise, symphonies of slowness, and then encouraged his jazz associates including Derek Bailey and Evan Parker to improvise along. The result was WWW, and nothing quite like it had been made or heard before. Today it offers listeners a mesmerizing sonic experience that remains years ahead of its time.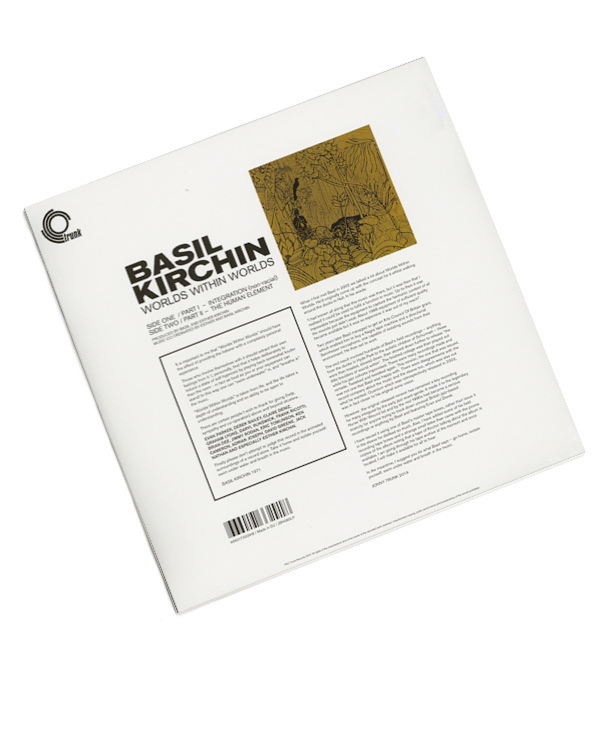 This first ever repress features a new gatefold sleeve (Kirchin hated the original sleeve), with images of Kirchin, his original field recording tapes, and notes by WWW fan Thurston Moore (Sonic Youth).
Personnel: Basil Kirchin, Evan Parker, Derek Bailey, Claire Deniz, Graham Lyons, Daryl Runswick, Frank Ricotti.