Few copies back in stock, sold-out at source. First ever vinyl release of the works by Italian maestro Mario Bertoncini, relentless experimental composer, philosopher, artist and builder of sounds (as well as former member of the "Gruppo di Improvvisazione Nuova Consonanza"). The LP presents a selection of his compositions for aeolian constructions: in the early 70s he started to produce sound aggregates, true 'sound sculptures' based on the Aeolian sound principle. Amongst his more spectacular installations there were Vele, a massive Aeolian harp (more than 7 meters high); Venti (winds), for 20 Aeolian sound generators and 40 performers; and Chanson pour Instruments à Vent, an assemblage for Aeolian harps, Aeolian gongs, and one performer.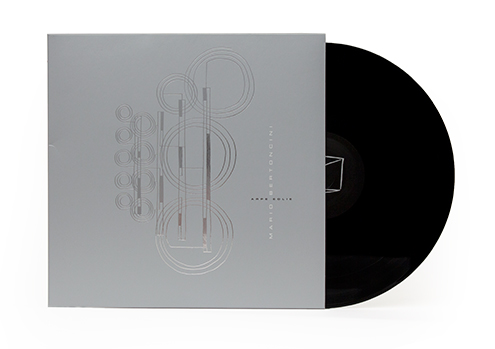 By their very nature these sound objects ('sound sculptures' that liberate the concept of sound form from time development) convey a sense of natural sounds beyond the grasp of composition and musician. Bertoncini self-built harps and gongs are excited by blows of compressed air, or by the composer's own breath, resulting in a musical blueprint that takes minimalist drone to a massive scale: the music unleashes itself. There's no sense of a composer's hand present. If at superficial levels they may sound like electronic music (long drones and swooshes of otherworldly sounds), at a close listening they reveal the intensity of a pure sound of air, far removed from both any artificial or measurable principle as well as from any casual or chance method of composition.
.



Mario Bertoncini (b. 1932) is one of the most original and inventive presences on the experimental music scene. Composer, pianist and musical constructivist, he has had huge international career and was a former and unforgettable collaborator of the "Gruppo di Improvvisazione Nuova Consonanza", alongside Franco Evangelisti. He has also been one of the most influential figures in the radical redesign of the geography of sound in the contemporary music experience; his work has with exceptional consistency explored the links between the dynamics of the production and expansion of sound in space and the exaltation of its perceptive qualities, in a dimension that forms part of the aesthetic current of informal music.