**2005 release, long out of print, very few copies available** This disc is a real brain ripping free jazzing blast from the past. Togashi Masahiko may be a name you have already encountered if you are a bit acquainted with Japanese free hardcore blowing jazz. He was the man responsible for churning out Japan's first free jazz disc being "We Now Create" for which he got assisted by Takayanagi Masayuki and Yoshizawa Motoharu amongst others. The following year in 1969, he teamed up with another hardcore blowing spirit, Takagi Mototeru - one of Japan's most unique sax howlers and Sato Masahiko. Together they embarked on another free blowing trip, creating a hurricane of sound and a chunk of unrelenting power that leaves no stone unturned. Takagi is stellar as usual and he certainly deserves more attention. This disc is utterly fantastic, killer material and indispensable in any collection that cares even a bit about Japanese underground, hardcore jazz and adventurous sounds. Great Japanese hardcore blowing fire music collision between alto howler Mototeru Takagi and vicious rolling thunder like heavy hitting drum beast Sato Masahiko. To put it simply, this is a clash of two titans, both in the prime of their creative power. If free jazz is your thing, well look no further. Takehisa Kosugi once told me this was his all time favorite free jazz disc and upon listening to it, it is easy to understand why.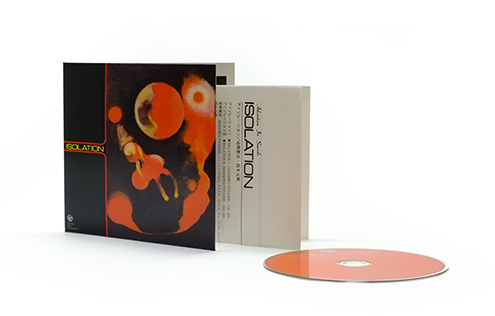 Masahiko Togashi: drums, vibraphone, marimba, tube bell, timpani
Mototeru Takagi: tenor saxophone, bass clarinet

Recorded on December 18, 1969
Includes the transcript of an interview of Masahiko Togashi and Mototeru Takagi by Kiyoshi Koyama, and liner notes by Masaaki Hara Originally released on LP by Columbia Music Entertainment in 1971. Packaged in gatefold sleeve with a double-sided insert which reproduce the liner notes at a large size. The liner notes include an interview with the artists. Number 1 in the Proto Jazz series of reissues.