This landmark production from the renowned Polish label is finally here! Not Two Records presents, "The Fire Each Time," a 6 CD boxset of recordings from the DKV Trio with Joe McPhee as a guest, and dedicated to James Baldwin. The music was recorded during the quartet's tour in Europe which took place in November of 2017, and at shows in Chicago and Milwaukee from December of that year. These performances are historic in many respects: the DKV Trio (with Hamid Drake [drums], Kent Kessler [bass], and Ken Vandermark [reeds]) has only recorded with other musicians on four occasions in it's two decade career (with Fred Anderson, [Okka Disk, 1997]; Joe Morris on "Deep Telling" [Okka Disk, 1999]; with Mats Gustafsson, Paal Nilssen-Love and Massimo Pupillo on "Schl8hof" [Trost, 2013], and with The Thing ["Collider," Not Two, 2016]); also, this is the first time all four musicians have worked together as a band; and the material documented over the six concerts included in the collection features performances of Joe McPhee's compositions (like "Nation Time") as well as completely improvised music generated by the participants.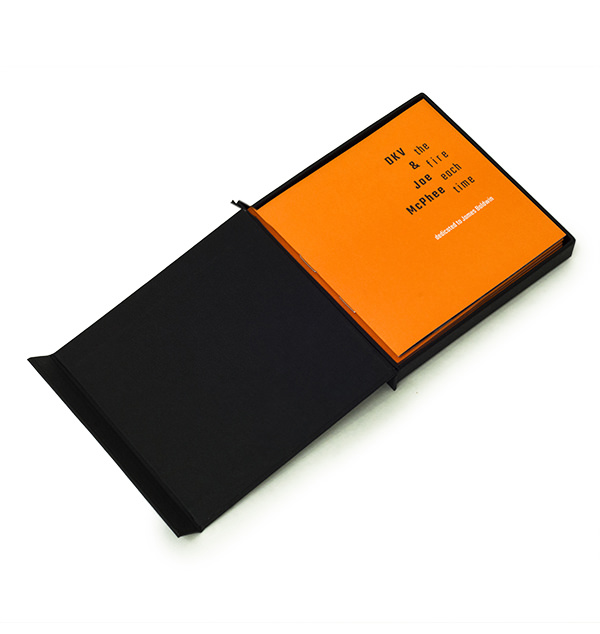 Ken Vandermark and Joe McPhee share many philosophical commonalities, prominent among them a propensity for giving figurative flowers to the legion of individuals who have influenced their art. Vandermark regularly lists and explicates the members of his expanding pantheon and often composes with particular people in mind. McPhee does the same if less frequently, returning to a select few with semi-regularity. The Fire Each Time intimates at the identity of a mutual mentor, adapting the title of one of author James Baldwin's seminal non-fiction treatises to apply to a series of concert recordings from a two legs of 2017 tour by the team-up of Vandermark's DKV Trio with McPhee.

DKV, the first two consonants abbreviating drummer Hamid Drake and bassist Kent Kessler alongside the leader's surname initial, remains among Vandermark's oldest working groups. It's also one of his most visceral and satisfying as it takes the time-honored template of reeds plus rhythm and applies it to a free jazz context fueled by equal parts composition and improvisation. Guests to the framework, at least on record, can historically be counted on a handful of fingers and include the late Fred Anderson, guitarist Joe Morris and members of the Swedish trio The Thing. McPhee has an analogous ongoing outlet in Trio X with drummer Jay Rosen, that recently resumed activity with the addition of the late bassist Dominic Duval's son in place of his dad.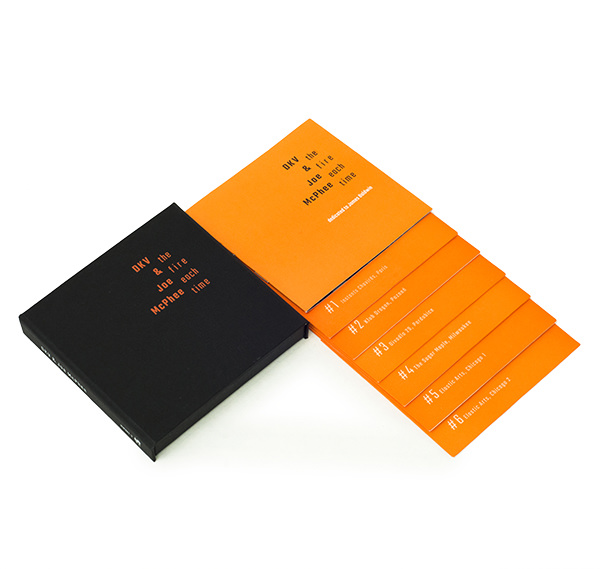 Baldwin's memory resonates in the set's title, but another massive influence manifests in both the collective spirit of the music and the first of two McPhee-composed poems that serve as framing notes. McPhee threads a baker's dozen of John Coltrane's titles into a text alongside several more by Baldwin lamenting the iconic saxophonist's passing. The second recontextualizes McPhee's pivotal "Nation Time" (a piece given three medley-fused readings throughout the box) to our current "Error of Trump" and pulls zero punches in relating both the stakes and the consequences for those billions maliciously and mendaciously left outside of the orange demagogue's new world order. Internalized in tandem with the galvanizing music the effect of McPhee's righteous invective is immediate and incensing.

Musically, the five performances spread across six discs hew to roughly similar durations; but they vary dynamically in terms of content. Even pieces given repeat investigation are ripe with righteous interplay and variation. DKV has never been shy about reveling in covers and the setlists are littered with choice selections in that regard. Don Cherry's "Brown Rice," Jerome Kern's "Ol' Man River" and Monk's "Evidence" each receive incisive interpretations. There are also numerous Vandermark pieces that reference locations including "81 Horatio Street," Baldwin's erstwhile West Village residence, which recently sold through Sotheby's for $20 million, egregious advancement of income inequality be damned.  "P.S. 24" and "West 128th Street" reference Baldwin's boyhood alma mater and posthumous memorial both located in Harlem.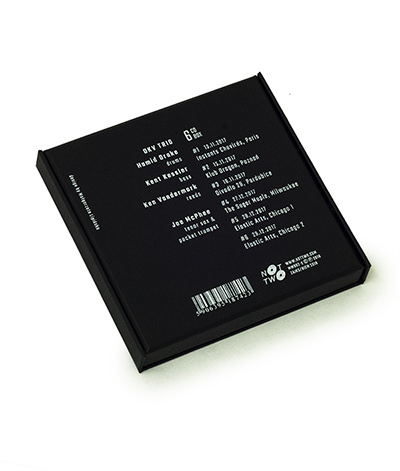 Vandermark also scripts aural homages to several of Baldwin's Parisian haunts ("Rue de Tournon," "Les Deux Magots," "Café de Flore") and other geographical stops he made in Turkey and Switzerland. Each of the pieces flows easily one to the next with foursome working equally well at full muster and component combinations. Even on the rare occasions where they coast together on vamps the feel is not one of time-killing, but rather recalibrating for the next collective trajectory. That continuous and purposeful momentum makes for a rich comparison to each of the set's dedicatees, neither of whom could subsume or shelve restless creativity coupled unerringly to urgent advocacy for social and racial justice.

Derek Taylor (Dusted Magazine)