This album is about a way to simply make raw, basic, natural and joyful music. This album is also about and with the Swedish saxophone visionary Bengt Nordström, "Frippe" who first of all talked to me about making and playing natural music.
The legend of Bengt Nordström (1936-2000) tells how he picked up the clarinet and the saxophone after being deeply touched by the music of Tony Scott and Sonny Rollins.
Then meeting Ornette Coleman and Albert Ayler changed his musical vision; so much that he no longer fit into the contemporary jazz scene in Sweden. Frippe spoke of a totally spontaneous, improvised, creative music at a time when everyone else was trying to master bebop. Because of this, he was left to play alone for many years. He became "the outsider"; that nobody wanted, or had the nerve to play with. During intermissions at clubs, like the "Golden Circle", he took the opportunity to play small solo concerts and recorded himself.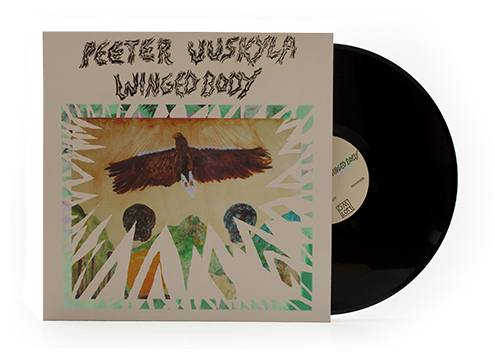 He released small editions of his work on his own "Bird Notes" label. Although the recordings were mostly solo sax, on rare occasions, he was joined by Don Cherry on trumpet, bassist Sven Hessle or bassist Björn Alke who would show up to play duets with him. His collection had two releases: Albert Aylers; "Something Different!!!!!!" (BNLP 1) and Bengt Nordströms
own; "Natural Music" (BNLP 2). The other recordings were not numbered or catalouged but were released as LPs and EPs.
It was not until the mid 70s that Bengt Frippe Nordström formed his own band, the "Miljövårdsverket". After some years of trying different constellations, the musicians, bassist Björn Alke (1938-2000), violin player Lars Svanteson (b. 1949) and myself, drummer Peeter Uuskyla (b. 1951), became established as a "working unit" and cut the albums "Now ́s The Frippe Time" (Dragon Records DRLP 82), "The Environmental Control Office" (Ayler Records aylCD-021/022), "Frippe ́s Protocol" (aylDL-086) and "Creative Addition" (aylDL-116).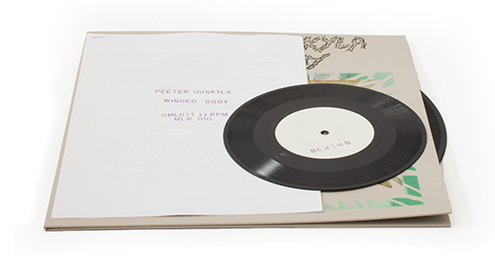 This album is also about me talking to my children Nema (b. 1993) and Simon Cecil (b. 1990) to continue making natural music with your own voice, body and whatever music instruments you use. This album is recreated, created and recorded 2015, 7″ vinyl side A recorded 1967 and side B recorded 1987. Hope you like it! Peeter Uuskyla